iPad Air 2 keyboard cases debut from Logitech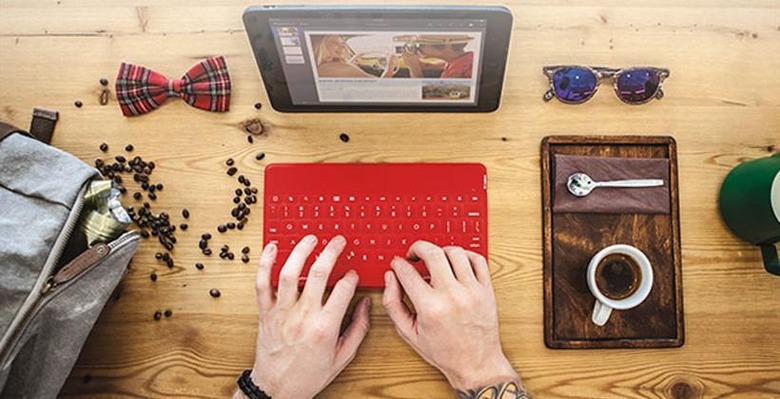 With the launch of the new Apple iPad Air 2 tablet, huge amounts of accessories were launched as well. Those accessories will keep coming until the tablet is no more. Logitech has announced that it has some new accessories for the iPad Air 2 that are available for owners of the tablet to purchase starting next month. One of the accessories is the Logitech Keys-to-Go portable keyboard optimized for typing with the latest Apple tablet.
The little keyboard isn't part of a case for the tablet, it's a standalone keyboard designed to be thin, light, and durable. The Keys-To-Go keyboard is 6.1mm thick and weighs 180g making it small enough to be tucked into a purse or carried in a crowded brief case. It is compatible with the entire iPad lineup and can last three months per charge on its rechargeable battery.
iPad Air 2 owners who want a case with a keyboard inside to protect their new iPad can get the Logitech Type+ and Logitech Ultrathin keyboard cases. The Type+ is an all-in-one case with a Bluetooth keyboard designed to make your tablet feel like a laptop. When the keyboard is in typing position it automatically turns on and the iPad attaches magnetically directly above the keyboard.
The Logitech Ultrathin is a magnetic clip on keyboard cover for the iPad Air 2 that protects the screen of the tablet and is made from high-grade aluminum that matches the outside of the iPad Air 2. All three of these accessories will launch in November with the Keys-To-Go keyboard selling for $69.99, Type+ selling for $99.99, and Ultrathin selling for $89.99.