iPad 3 rumors claim quad-core and 4G LTE coming this March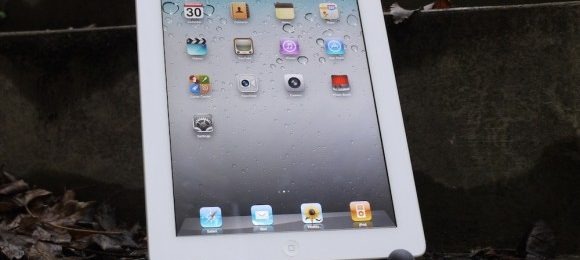 We can chalk this up as just another iPad rumor although the news is extremely exciting if accurate. The details come from Bloomberg and say what we've already heard recently — that iPad 3 production is already under way and we could even see a launch as early as March. The new details however, state that the iPad 3 will apparently have 4G LTE speeds and a faster quad-core processor.
Like many previous rumors we are taking this as just that — a rumor. One the other hand if support for next generation 4G LTE speeds is accurate, not to mention a quad-core processor all in March that would make this an even bigger deal then it may already be. It's unclear if this will work on both Verizon and AT&T's 4G LTE networks, but the iPad 2 can be purchased on both with 3G at this time, so we can't imagine things being different this time around. With recent leaks of quad-core A6 support being found in iOS 5.1 Beta, and all those LTE rumors we've heard in the past this could make for an exciting few months for potential and current iPad owners.
We've heard talk of high resolution "retina" displays so I wont dive into that aspect of the rumors much but adding all three of these into one would surely silence the Android side of the tablet army — for now at least. At the moment all we are hearing is these details are from highly trusted but "unnamed sources" as usual.
As long as Apple manages to get both of these new top-tier specs into one — and retain great battery life then it sounds reasonable. We should expect something along those lines but not until the user experience can stay as perfect and easy as usual. This also leads us into the same specs for an upcoming iPhone 5. It makes sense to launch these power hungry features first on the iPad and its larger battery. Then bring them down to the smaller sibling in due time. LTE could also play a key role in enticing current owners to upgrade to a faster 4G LTE capable iPad 3.
[via Gigaom]