iPad 3 Rumored To Have Smaller Dock Connector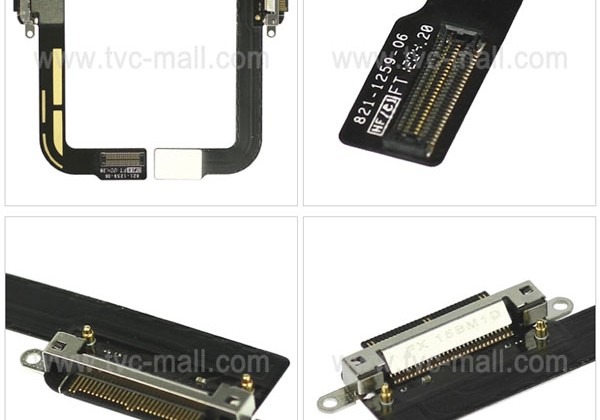 Now that the iPhone 4S is out of the way, it's time to speculate on Apple's iPad 3. According to Macotakara, a "reliable Asian source" is saying that Apple will release the next-gen tablet about a year after the iPad 2, marking a debut no earlier than March 2012. And from leaked shots of alleged iPad 3 components, it appears that Apple will equip the new iPad with a smaller dock connector.
The most common rumor so far surrounding the iPad 3 is that Apple will use a higher resolution Retina Display. Back in July, there were tips from the supply side suggesting that Apple was preparing an iPad 2 Plus, or an a more advanced version of the tablet with 1080p HD capabilities for late 2011. Another iPad by year-end seems doubtful given Apple's usual product patterns, but a higher resolution display on the iPad 3 seems likely.
However, Macotakara's source could only confirm that the iPad 3 will be the same size as the current iPad 2 and was not able to say whether it would indeed sport a Retina Display. The source also claimed that iPad 3 production is on quite a rush schedule due to the Chinese New Year holiday period that spans from January 22 to 28. Production is expected to begin by end of January.
Additionally, leaked pictures of ribbon cable components purported to be from an iPad 3 prototype suggest that Apple has redesigned the tablet's dock connector. It looks like the iPad 3 will still have the same 30-pin input and electrical specs, but that the port will be slightly smaller.
[via AppleInsider]