iPad 3 Retina Display photo leaked in Korean forum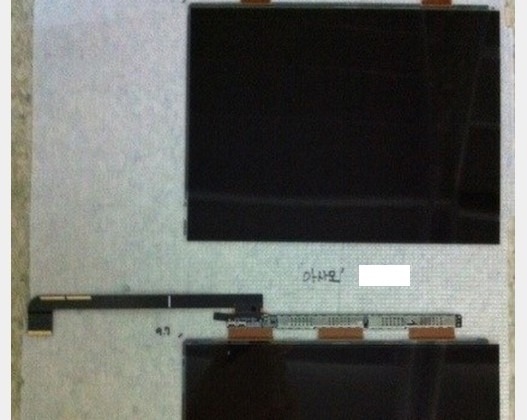 The much rumored iPad 3 high resolution Retina Display may have turned up in a photo on a Korean forum. Not much was revealed in the way of details and the display wasn't turned on. However, the photo tipped to MacRumors does reveal a subtle difference in its cable ribbon configuration that suggests support for powering a higher resolution display than what's currently used on the iPad 2.
The photo shows what appears to be the iPad 2 display panel above with the new iPad 3 display panel below. Referencing a diagram of a disassembled iPad 2 screen by iFixit, MacRumors noted that the screen pictured above matched the diagram, which showed two brown wide ribbon cables that are used to transfer display data.
The difference with the screen pictured in the lower half of the photo is that it features three wide ribbon cables, which suggests that the extra one is needed to carry more data in order to power the high resolution 2048 x 1536 display. This resolution is four times the number of pixels in the current iPad 2 screen.