iPad 2 Gets Evernote Peek Smart Cover App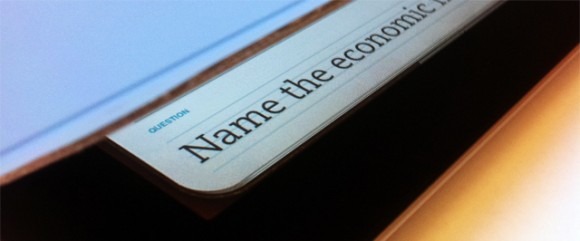 Evernote is one of the most popular note taking platforms around that lets you save your notes to the "cloud" to be accessed anywhere. It is the note-taking app of choice for the
and now the company is offering up a new study-helper app specifically designed for the iPad 2 called Evernote Peek. What's unique about this new offering is that it's the world's first app to work in tandem with Apple's new Smart Covers.
The Evernote Peek is designed to help you study, learn and strengthen your memory. It does this by taking advantage of the iPad 2 Smart Covers. Once you download and connect Peek to your Evernote account and select your study materials, all you have to do is close the Smart Cover and peek under it to see the clue. You raise the cover further to see the answer. To move on to the next clue, you just close the cover and repeat. If this sounds confusing, just watch the video below.
You can add your personal Evernote notebooks to Peek or use ones provided by Evernote and StudyBlue. Simply select the one you want to add to Peek and once the notebook has been downloaded, just tap on it and close your cover to start studying. Creating quizzes and study guides is as simple as creating new notes. The note titles will become the clues and the note bodies will become the answers.
You can also keep score on your study performance. If you get an answer wrong you can tap on the checkbox labeled "Incorrect" so that you can retest those later.