ioSafe launches new SoloPro external HDD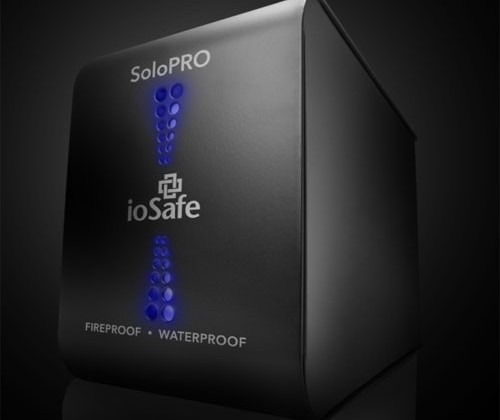 ioSafe has been making some cool external storage solutions that can protect your data from even the worst disasters like floods and fire. If the drive fails and you can't get your data, back you can send the faulty drive to ioSafe and they will retrieve the data for you.
The company has announced a new rugged external storage solution called the SoloPro USB 3.0 and it addresses the things I always though their existing products were missing — connectivity. The older line of ioSafe storage products only offers USB 2.0 connectivity, which made data transfer slow. The new line of SoloPro offerings adds new and faster connectivity options to the mix.
The new product has both USB 3.0 and eSATA connectivity in addition to the USB 2.0 port that has always been offered. The new connectivity options are being offered on drives in 1TB, 1.5TB, and 2TB storage capacities and still features the same extreme ruggedness of the original drive. The new enhanced connectivity SoloPro will sell for $249.99 in 1TB capacity, $319.99 in 1.5TB capacity, and $419.99 in 2TB capacity. All of the capacities will ship on September 1.