iOS USB Mouse Support Rumor Will Make iPad Pro Owners Go Wild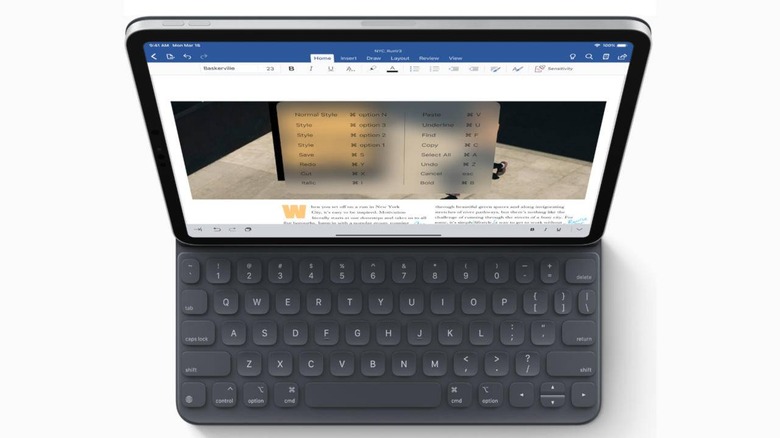 Apple has been advertising its iPad Pros from day one as the new generation of computers but not many believed it. Most of those have to do less with the excellent hardware and more with the limitations of the iOS mobile platform. Apple has been slowly working to address those concerns and it might soon be making the last step needed to truly make the iPad Pro a desktop or laptop replacement. It might, in just a few months, finally add mouse support.
Apple has traditionally abhorred any pointing device on iOS other than your finger. Conversely, it has also shunned touch on its Macs. Apple also didn't want a file manager in iOS. But, as we all know now, that it's not-so-ancient history.
MacStories' Federico Viticci mentioned in the Connected podcast that he heard whispers of USB mouse support coming to iOS. This was later confirmed by famed developer Steve Troughton-Smith as something that is indeed in the works. There is, however, one possible catch to this much-longed-for feature. It will come under iOS Accessibility features.
What that entails is still up in the air but it will at least be something users will need to enable through the Settings before it works. Troughton-Smith jokes that every iPad Pro user will flip that switch the moment it goes live. Whether there will be limits to mouse functionality will be the biggest question that remains unanswered.
If you missed last week's @_connectedfm, @viticci had a pretty interesting scoop that he'd been sitting on re mouse support coming to iPad as an accessibility feature. As far as I'm aware, that *is* indeed in the works. I feel like every pro user will turn that on, day one 😂

— Steve Troughton-Smith (@stroughtonsmith) April 22, 2019
It might not take too long to get an answer, though. USB mouse support on iPad Pros could come as early as iOS 13, which will be announced at WWDC in June. This could go hand in hand with the rumored macOS 10.15 "Sidecar" feature that officially extends macOS windows to connected screens, including an iPad.