iOS App Store raked in a ton of cash over the holidays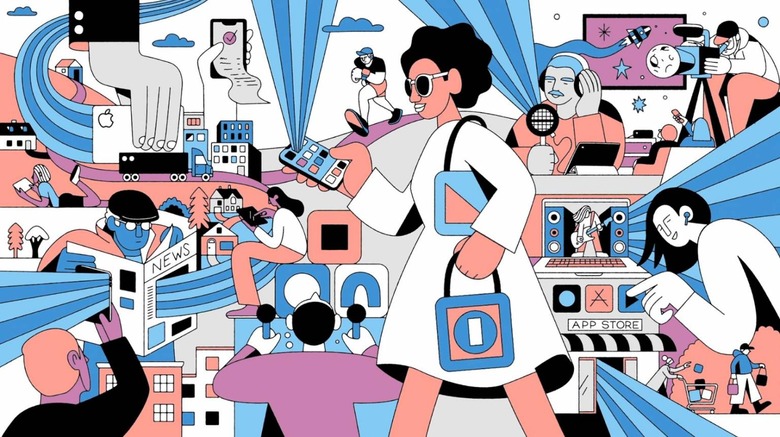 iPhones are fairly popular gifts during the holiday season, and nothing may express that better than the sheer amount of cash the iOS App Store pulls in at the end of the year. Apple today revealed how much money customers spent on the App Store during the week between Christmas Eve and New Year's Eve, and the amount is staggering: $1.42 billion.
Apple says that's a record amount, and that it also represents a 16% increase in spending year-over-year. Further, New Year's Day 2020 was another big day for the App Store, with customers spending $386 million on that day alone. That's a 20% increase year-over-year and a new single-day record for the App Store.
In all, Apple says that customers have spent $155 billion on the App Store since it launched in 2008, but even more impressive than that is the fact that a quarter of those earnings came in the last year alone. These figures were revealed in a year-end wrap up post published to the Apple Newsroom, which basically acts as a big advertisement for all of the services the company launched in 2019.
Because of that, there isn't a whole lot of actual news in that post, but there are a few other morsels of information we can glean. For instance, Apple says that Apple News has 100 million monthly active users across the US, Canada, and the UK, but unfortunately it doesn't tell us how many Apple News+ subscribers it has. It also boasts that Apple Music now has over 60 million songs on offer, but beyond those stats, there isn't a whole lot we can sink our teeth into with this press release.
2019 was definitely the year of services for Apple, so it'll be interesting to see how they grow throughout 2020. One thing is for sure – the App Store will definitely continue to be a big money maker for Apple in 2020, and depending on the phones it launches in September, revenues from the App Store could break records again at the end of this year.