iOS 9, OS X El Capitan to feature native flight tracking
A previously unmentioned feature has just been discovered in the latest betas for both iOS 9 and OS X El Capitan: native tracking of flight statuses. In its current form, the feature is only available in the default apps Mail, Messages, and Notes. It relies on data detectors, the same thing that automatically converts text like dates, addresses, and phone numbers into actionable links. Once tapped/clicked on, a screen appears showing the flight's status, departure and arrival times, and a projected flight path.
It works like this: when iOS or OS X detects the text of a flight number, like "Delta #2182," in one of the supported apps, the words become a link. After long tapping/right clicking on it, a menu appears offering a choice of either copying the text, or previewing the flight information. Check out the iOS 9 version in action as a GIF here.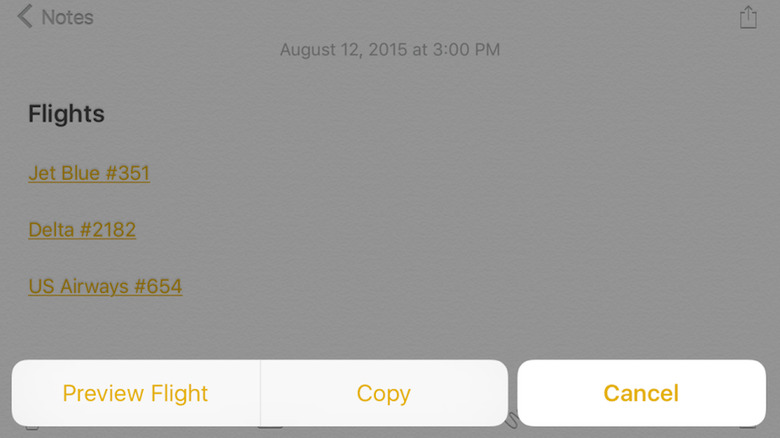 The feature isn't going to replace users' favorite travel app, but it is pretty useful. Along with the arrival and departure times, it displays gate information, and the location of where the aircraft should be at that moment. Statuses shown include "Early," "Landed," and "Delayed."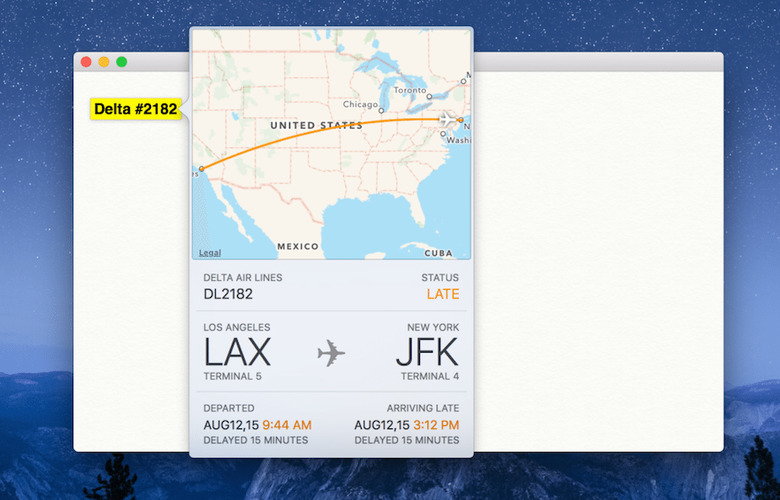 Along with only being available in three apps, the feature is limited to displaying the current or most recent flight with the indicated number. Apple is likely to highlight this new addition to data detectors when it announces the final releases of iOS 9 and OS X 10.11 El Capitan this fall.
VIA Apple Insider
SOURCE Reddit