iOS 7 release set: September 18 for iPhone, iPad later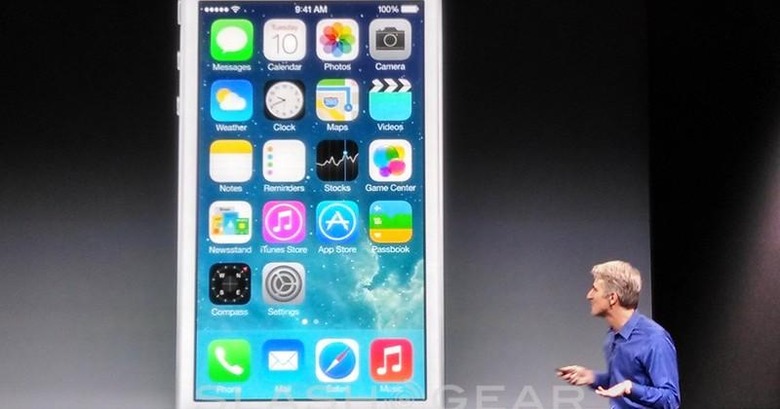 Apple has kicked off the fall event and like we often see in the beginning, there was some talk in regards to numbers. Those were quickly run through and talk of iOS 7 began. In this case, it was said that Apple has "been working hard on completing iOS 7." And perhaps key here, that has been happening "this month."
With that in mind, Apple will not be releasing iOS 7 today, but they will have it available shortly. For those wondering, iOS 7 will be available for the iPhone beginning on September 18th. It was said that iOS 7 will be available for the iPad later. Further details coming from the event bring talk about how they will be shipping to 700 million devices next month — making this the "world's most popular operating system."
But aside from having instant success in terms of download numbers, Apple has said they "couldn't be more thrilled with the response" to iOS 7. More important though, iOS 7 will bring a wide variety of new features. In fact, Apple is touting iOS 7 as having more than 200 new features and have said getting this update will be like getting an all-new device.
Some of the highlights here include iTunes Radio and an improved camera app that allows the user to switch between camera lenses, apply filters and more. There will also be new sounds to include ringtones, improved system alerts and more. But in the end, we are looking towards September 18th as the date when iPhone users get to try iOS 7.