iOS 12.2 Beta 6 rekindles AirPower hopes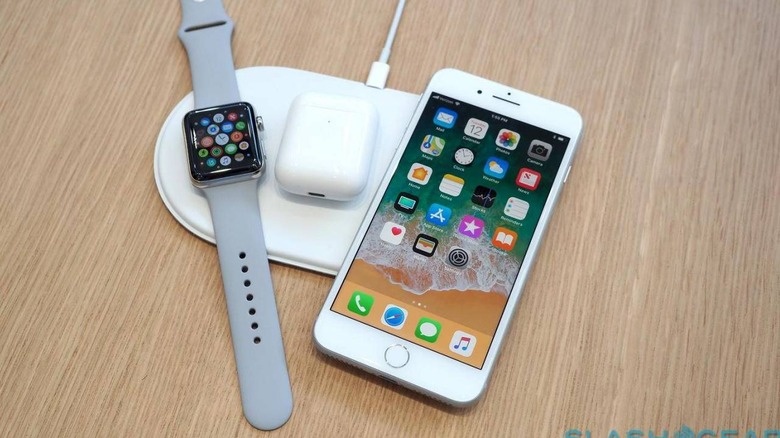 Apple has a big event scheduled next week and all signs say that it will be a media-centric one. If that were the only thing it announces, though, it will be severely disappointing many fans. Recent rumors suggest that a second gen pair of AirPods could very well be announced, or at least a wireless charging case. Now it seems, however, that the latest beta for iOS 12.2 includes hints that the elusive AirPower wireless charging mat might really be close to launching at long last.
AirPower has become the butt of jokes and a thorny topic even among the Apple faithful. The product was first revealed in 2017 to be Apple's wireless charging solution for the first iPhones that included the capability. A year and a half later, the accessory is still nowhere to be seen. Fortunately, Apple has opted to adopt the Qi wireless charging standard so most mats suffice for now.
The AirPower, however, would have special features exclusive to it. According to the changes that will be coming with iOS 12.2, an iPhone charging on Apple's official mat will not only show a special animation but will also display the charging status of the other two devices you can charge on it. Including, of course, the still to come AirPods case.
Of course, being in iOS 12.2 beta doesn't exactly reveal when AirPower will go into retail. Apple could continue building up those features and then launch the product only later this year. Still, it's probably reassuring to see evidence that Apple hasn't scrapped it completely.
Aside from AirPower clues, iOS 12.2 Beta 6 also has some new Apple Care+ features. In the phone's About settings, users will be able to see if they have purchased Apple Care+ or not. In the case of the latter, they will be able to conveniently do so from their iPhone, choosing the type of coverage they want and the mode of payment they prefer.