iOS 11.2 beta now tells what Wi-Fi, Bluetooth toggles really do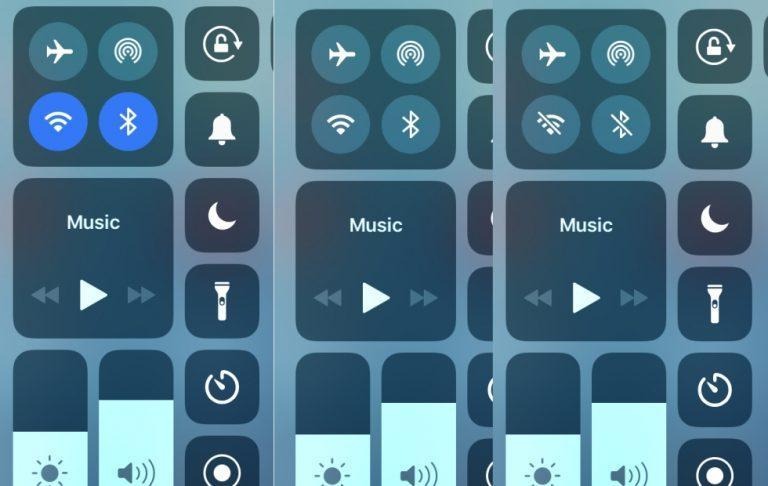 iOS 11 introduced some of the biggest changes in the mobile platform we've seen in years. Those include very big and very visible changes, like the new dock, the Files app, and the new Control Center. There were, however, also hidden ones, at least one of which as made iOS users unamused. Apple didn't exactly make it known that the Wi-Fi and Bluetooth toggles in Control Center no longer worked the way the used to. But that may be changing in iOS 11.2, where users will be greeted with a large block of text informing them what's really going on.
Since the birth of the control center and prior to iOS 11, those two toggles simply turned Wi-Fi and Bluetooth on or off and had straightforward icons to indicate the two states. Things got confusing in iOS 11 when Wi-Fi and Bluetooth gained three states, with three matching icons, but the Control Center only affected two states. Even more confusing was the fact that iOS 11 used the old "off" state to mean something different.
Wi-Fi and Bluetooth states now include connected, disconnected, and disabled (turned off), represented by a white icon on blue background, white icon on gray background, and white icon on gray background with a white slash in the middle, respectively. The iOS 11 only let you toggle between connected and disconnected, even though it used the old disabled/turned off icon to indicate disconnection. Wi-Fi and Bluetooth still remain on in that disconnected state and will even reconnect under a few circumstances.
Unless you've been closely reading iOS 11 news the past weeks, you would probably never know that, which was the point of contention of some users. No where in Apple's on-device documentation actually informs them of that change. In the current iOS 11.2 beta, however, toggling either Wi-Fi or Bluetooth from the Control Center will popup an appropriate message.
For Wi-Fi, this is the text:
"Disconnecting Nearby Wi-Fi Until Tomorrow. The current Wi-Fi network and others nearby will be disconnected until tomorrow. Wi-Fi will continue to be available for AirDrop, Personal Hotspot, and location accuracy."
This is the text for Bluetooth:
"Disconnecting Bluetooth Accessories Until Tomorrow. Currently Connected accessories will be disconnected and other accessories will not connect. Bluetooth will continue to be available for Apple Watch, Apple Pencil, Personal Hotspot, and Handoff."
Apple's argument for the change in behavior is to let "critical" features, like Apple Pencil, Apple Watch, AirDrop, etc. to continue working even after users think they've turned off Wi-Fi or Bluetooth. While somewhat understandable, users argue that they should have at least been informed of that fact. It seems that Apple will indeed do that next release, unless it changes its mind before then.
VIA: Apple Insider