ION Piano Apprentice Teaches You How To Play Using The iPad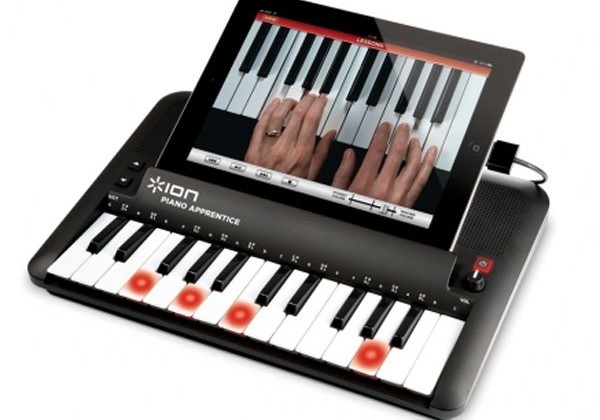 When I was little, I had a Casio keyboard that had lights above each key. You could learn to play a bunch of song by hitting the keys when those lights glowed. I thought that was the most awesome keyboard ever. A new keyboard has surfaced called the Piano Apprentice from ION Audio and it reminds me a lot of that keyboard from back in the day. The Piano Apprentice is a 25-key offering that interfaces with iOS devices.
You can plug in your iPad, iPhone, or iPod touch to follow along with lessons on an app from instructor Scott Houston. The keys the instructor on the app is hitting will glow on the ION as he presses them. The app will also teach you how to read music. The keyboard is powered by four AA batteries or an optional AC adapter.
I wonder how much the Piano Apprentice can actually teach you since the little keyboard only has 25-keys. That is only a small fraction of keys on a real piano. The keyboard is also MIDI compliant. Pricing and availability aren't offered.