Iomega eGo Leather Portable Hard Drive Quick Look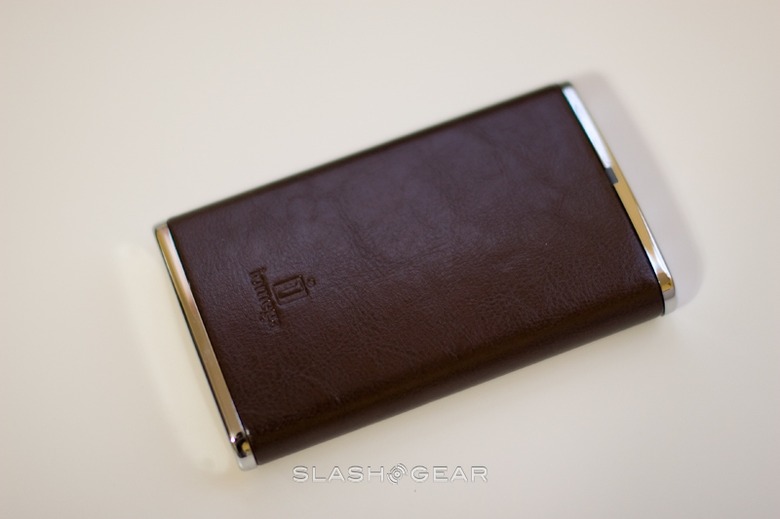 In this modern era of digital entertainment, it's no wonder that we often burn through our hard drive space in a jiffy. That's why external storage is such a nice option to have. But often, external hard drives are bulky or downright ugly. But not the Iomega eGo Leather Portable Hard Drive. This thing is downright fancy.
The eGo Leather has all the features you'd ever want in such a device. It's from a trusted brand, number one, and it can easily store your backup data or media with its 250GB capacity. Like many other mobile 2.5-inch external drive, with USB 2.0 connection – no external power supply is needed and it's super easy to connect to your computer and start transferring files.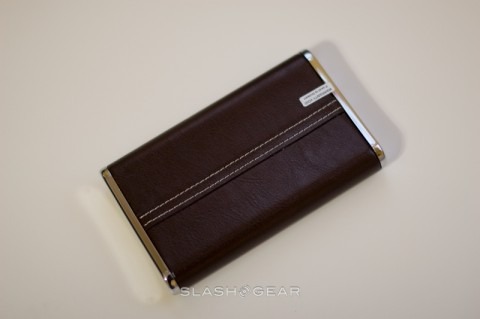 Often times we think of these portable drives has the equivalent of bringing a briefcase of information around with you, but much, much more, of course. For the professionals among us, why not bring your data with you in style? This portable drive is wrapped in a rich brown leather, making it look like a portfolio rather than a piece of tech equipment. Plus, the chrome end caps add an exquisite finishing touch.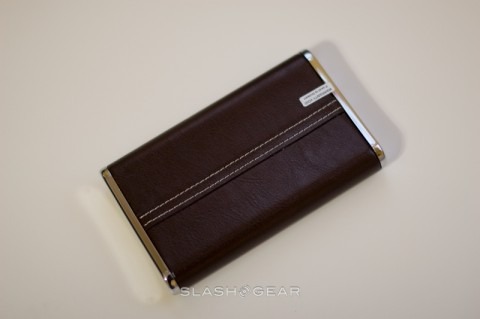 The small device can easily fit in your pocket or purse and is something you can be proud of when bringing it into a meeting. And the Drop Guard technology means you don't have to worry about babying this device. As an added bonus, an EMC Retrospect HD software license is included, meaning you can download this software for free, and ensure your data is always safe and secure. The drive is compatible with both PC and Mac; the Iomega eGo Leather Portable Hard Drive is available now for $104.49.