Intsta360 Pro adds 8K to the equation, now on pre-order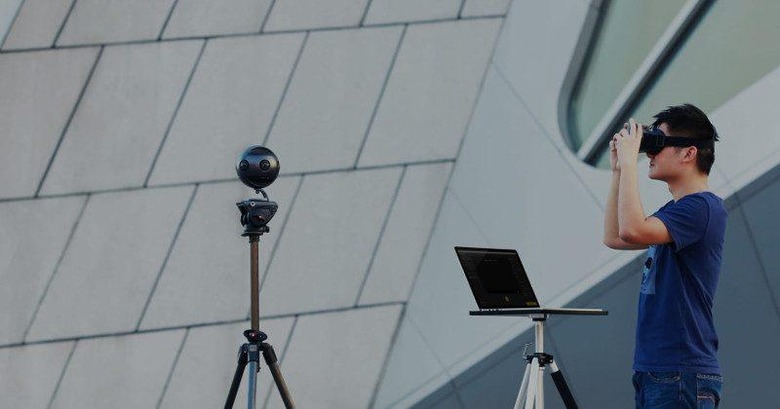 Pretty soon, there will be no excuse for anyone and everyone not to create 360-degree content. Of course, that doesn't mean that everyone will be able to enjoy those via VR headsets, but at least modern browsers can give them a foretaste of that. 360-degree cameras are becoming more and more accessible, with companies like Insta360 putting out portable and affordable cameras. The Insta360 Pro, however, isn't that. Looking more like a big ball and UFO, the Insta360 Pro, with its 8K capability, has "professional" written all over it. And it even has the price tag to prove it.
The Insta360 Nano, Air, and even the 4K mostly appeal to the mass market. The first are even meant to be smartphone accessories. While their output aren't exactly dismal, they might lack the punch that professional or budding filmmakers and studios might be looking for.
The Insta360 Pro promises to address those, starting with 8K resolution photos and videos. That's 7680x3840 still or moving photos. This is made possible on the hardware side by six f/2.4 fisheye lenses arranged around a sphere. There are also 4 mics to handle spatial audio.
On the software side, the Insta360 Pro offers two main modes. Most will probably be familiar with how some 360-degree cameras require post-processing to stitch up two 180-degree images or videos together. The Insta360 Pro definitely offers that, at least to embellish the output. However, it also has real-time stitching so you won't have to. It can also live stream directly, but with the caveat that it can only do so in 4K. Slow motion videos at 100 fps also only works with 4K.
The Insta360 Pro has a variety of connectivity options, including Wi-Fi, wired Ethernet, and HDMI. 4G connectivity and its own removable battery make it truly portable. Design-wise, it might look like a mini Nokia OZO. Fortunately, it has a matching smaller price as well. The Insta360 Pro is up for pre-order for a rather astounding $3,499. Definitely not your average amateur equipment.