Intouch IT7150 wireless internet photo frame breaks cover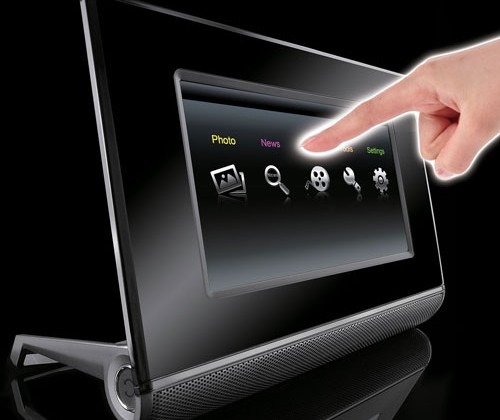 I am a big fan of digital photo frames and everyone who comes over to my house and sees the things sitting around likes them whether they are into tech or not. My parents both have them as well and the things make great holiday gifts. Digital frames have improved significantly over the years and today they offer lots more features for lots less money than a few years back.Intouch has debuted a new photo frame that is web connected called the IT7150 wireless internet frame. I'm not such a big fan if internet connectivity on photo frames as far as getting the ability to surf the net. I don't see that as useful. Internet-connected frames are good as long as that connectivity is used to allow you to view pictures from Facebook or other photo sharing sites.
The IT7150 does offer the ability to send photos from the Web to the frame or send them from your computer over WiFi. Specifications include a 7-inch color digital display with a resolution of 800 x 480. The WiFi connectivity is 802.11b/g and the device has a touch screen with an on-screen QWERTY keyboard. The IT7150 sells for $229.99.