Intel's Sandy Bridge-E chip upgrade may ship November 15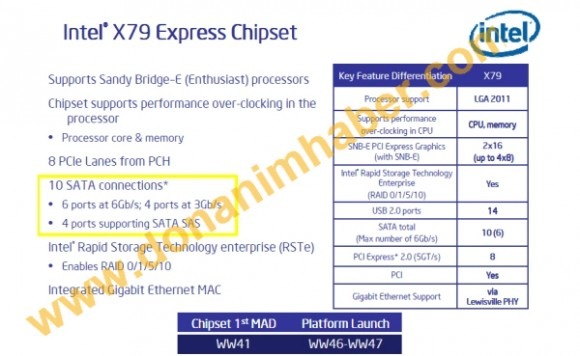 Intel's mid-cycle Sandy Bridge-E processors may ship sometime in November, according to a leak from DonanimHaber. The initial batch will be Core i7 processors along with X79 chipsets and possibly Xeon E5 processors. They have a launch window between November 14 and 27, but DonanimHaber expects the exact date to be November 15.
The Core i7 3960X will be the top of the line with a 3.3GHz Extreme Edition six-core processor. The clock speed may be lower than what's offered on the Core i7 990X that it's replacing, but it features a larger 16MB cache, quad-channel memory, and other updates for about 15 percent faster performance.
The Core i7 3930K will be replacing the i7 980, while a Core i7 3820 could reach mainstream products for performance users on a budget. Pricing for the 3820 is expected to start at $294 with the two higher end processors priced at $583 and $999.
[via Electronista]