Intel's 9th-Gen Mobile CPUs Look To Beef Up Laptop Gaming, Content Creation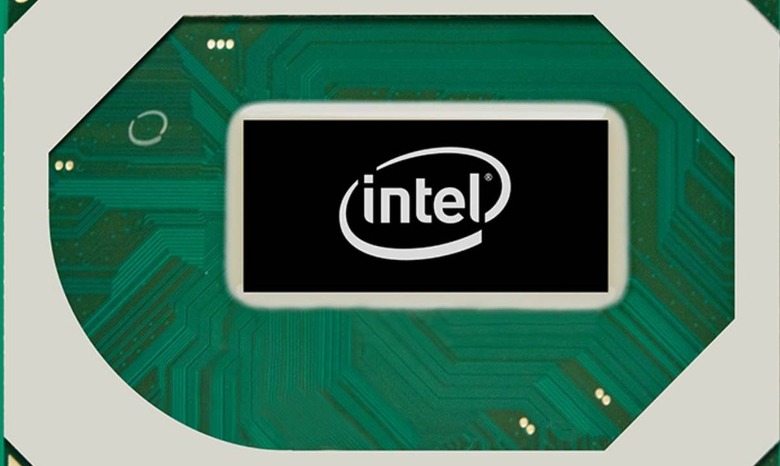 Back in October, Intel announced the ninth-generation of its Core desktop processors, introducing us to one in particular – the Core i9-9900K – that could reach 5GHz boost clock speeds. Today, Intel is bringing that same kind of capability to its mobile line of processors, launching the 9th-gen H-series. The Core i9-9980HK leads the charge, once again being capable of hitting 5GHz when using Intel's Thermal Velocity Boost.
It probably shouldn't come as much of a surprise to hear that the 9980HK is an octa-core processor with 16 threads, being the top of the line H-series offering that it is. Under normal, non-overclocked circumstances, the 9980HK has a base clock speed of 2.4GHz and it also features 16MB of Intel smart cache. Intel says that the H-series – not necessarily just the 9980HK – will give users "desktop performance on the go," which, of course, is the dream of these super-powered notebooks.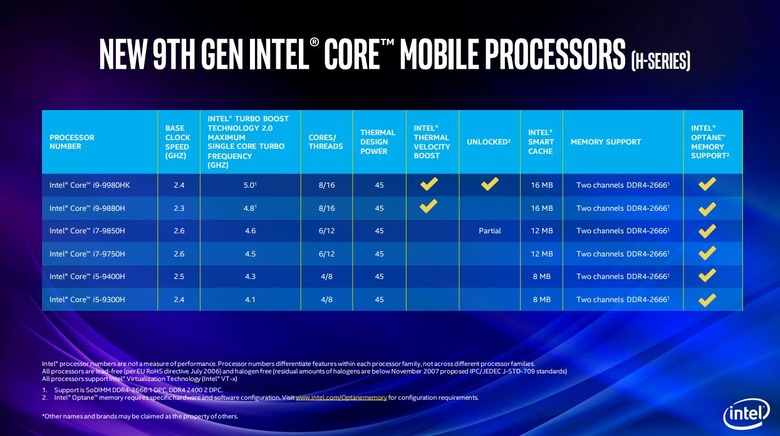 While we don't typically look to the CPU first when it comes to gaming performance, Intel says that the H-series offers "up to 56% FPS improvement on games like Total War: Warhammer II." One interesting benchmark the company shares involves turn times in Civilization 6, which Intel says will be up to 38% faster with an H-series processor. Anyone who has played a modern Civilization game knows that the time it takes it resolve a turn can stretch on seemingly forever, so while that's an oddly specific benchmark to share, it's also probably very relevant to a lot of people.
Much of the value of these new mobile processors, however, will be found in content creation. Intel says that laptops outfitted with one of these new CPUs will be able to game, record, and stream simultaneously and up to 2.1 times faster gen-over-gen. Video editing will also be speedier as well, thanks to the presence of Intel Optane H10 memory and support for Thunderbolt 3. When compared to a 3-year-old PC, Intel claims that H-series CPUs will allow for up to 54% faster 4K video editing and up to 63% faster content creation, assuming you've paired an SSD with one of the company's Optane-equipped CPUs.
Though the 9980HK is definitely the star of this announcement, the H-series spans Core i3, i5, and i7 processors as well, covering everything from the low-end to enthusiast-level hardware. These new laptop processors are launching today in laptops made by a number of Intel's OEM partners, including Acer, ASUS, Dell, HP, Lenovo, and MSI.
As a footnote to today's mobile processor launch, Intel also further beefed up its 9th-gen desktop line. There are a number of new i3, i5, i7, and i9 processors joining the party today, which you can see detailed in the gallery full of tables above. Intel has also launched new Pentium Gold and Celeron CPUs for budget builds, bringing the total number of CPUs in its 9th-gen desktop lineup to 25.