Intel Xeon 5600 series processors are most secure ever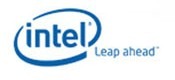 Intel has officially launched its latest Xeon processors that are some of its more secure processors ever. The new line is the Xeon 5600 series using 32nm build process and Intel's latest High-K Metal gate tech. The processors are aimed at use in the data center and other enterprise environments.
Two key security features of the new processors are the Intel Advanced Encryption Standards New Instructions and Intel Trusted Execution Technology. The two features work together to allow faster encryption and decryption performance for more secure transactions and virtualized environments.
Intel claims that the 32nm 5600 series processors offer 60% more performance than the older 45nm Xeon 5500 series part and the new 5600 line will support up to six-cores. The quad-core 5600 series part runs at a peak of 3.46GHz and has a 130W TDP. The six-core version is a 3.33GHz part with the same 130W TDP. Several other 5600 series processors are available as well. Machines using the new 5600 series CPUs will start shipping in the next 45 days. The processors in the line range from $387 to $1663 in 1000 unit quantities.