Intel to support USB 3.0 and Thunderbolt in 2012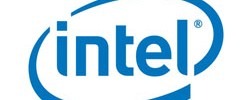 Yesterday I mentioned that AMD had announced that it was supporting USB 3.0 on its chipsets that would ship this year. That announcement marked the first major microprocessor firm to throw its weight behind USB 3.0. Intel has been pushing ThunderBolt and has maintained that the fast interface is a complement to USB 3.0, not a replacement.
CNET reports that Intel has now announced that it will be supporting both USB 3.0 and Thunderbolt on the chipsets that it has in the pipe for next year. Intel's Kirk Skaugen said at IDF in Beijing, "Intel is going to support USB 3.0 in the 2012 client platform. We're going to support Thunderbolt capability. We believe they're complementary." As it stands today, the machines on the maker supporting USB 3.0 are all using a third party chip.
The Intel Ivy Bridge chipset that is set for 2012 will put USB 3.0 support directly on the Intel silicon. The move will mean that by 2012 when the ivy bridge chipsets land both major chipmakers will support USB 3.0 natively making the speedy ports commonplace.
[via CNET]