Intel To Ship Fixed Cougar Point Chipsets February 14th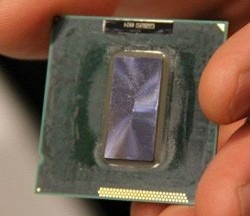 Intel's flawed chipsets has caused some headaches for its OEM partners in the past weeks as they've scrambled to issue recall and customer support announcements as well as delay product launches. But they can now breathe a sigh of relief as Intel just confirmed a new shipment date to be February 14th for the fixed Cougar Point chipsets.
According to their latest PCN or product change notification, the design flaw that has the potential to cause physical parts of the chipset to wear out, has been resolved. The folks over at TechPowerUp have the full PCN document in pdf form.
This is certainly good news for those early adopters of new Sandy Bridge powered devices that have made returns and are waiting for replacement. And since Intel allowed some OEM partners to continue production with the original chipsets for certain devices not requiring the affected port, the whole issue has not created too much of a ripple effect.
[Via TechPowerUp]