Intel Thunderbolt 2 offers 4K video display and transfer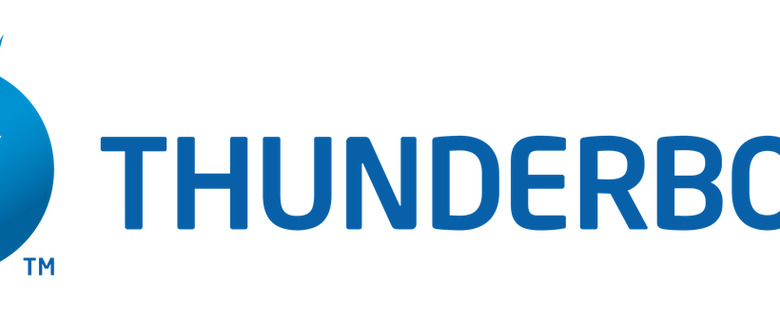 Back in April, Intel teased an update to Thunderbolt at the National Association of Broadcasters show, and today has revealed that officially as the Thunderbolt 2. Thunderbolt 2 builds upon the current Thunderbolt technology to offer 4K video transfer and display simultaneously. Current plans have production starting the end of this year, and kicking into full gear in 2014.
Previously known under the codename Falcon Ridge, Thunderbolt 2's biggest change is the new bi-directional channel, which takes the two current 10Gbs channels, which are independent of each other, and merges them into a single 20Gbs channel that flows both ways. As such, this allows for 4K video transfer and display – at the same time, if desired.
What this means is the ability for users to stream 4K video to a display while at the same time backing that file up to a separate drive(s). This will chop the amount of time video projects in particular take by a matter of many hours, no doubt good news for those do a lot of video-related work.
Thunderbolt 2 also boasts new support for DisplayPort 1.2, allowing users to stream to a set of QHD monitors or a single 4K display. As you may have guessed, Thunderbolt 2 will be fully backwards compatible with the current generation of Thunderbolt connections and cords. Such changes will help spur wider adoption and innovation in the area of 4K video.
Said Jason Ziller, Intel's Marketing Director for Thunderbolt: "By combining 20Gbs bandwidth with DisplayPort 1.2 support, Thunderbolt 2 creates an entirely new way of thinking about 4K workflows, specifically the ability to support raw 4K video transfer and data delivery concurrently. And our labs aren't stopping there, as demand for video and rich data transfer just continues to rise exponentially."
SOURCE: Intel