Intel SSD 730 Series Performance Drive Arrives March 18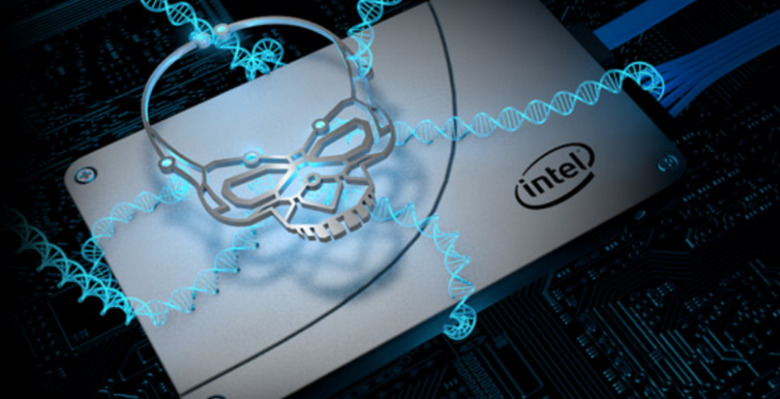 Intel has announced the pending arrival of its upcoming performance SSD, the Intel SSD 730 Series. With this solid-state drive comes the promise of "powerful performance" that the maker aims at those using workstations and gamers who are particular about their hardware specs. The drive doesn't arrive until next month, but is available for pre-order now.
Saying the drive has "been infused with data center DNA", the 730 Series utilizes third-generation Intel controller and is factory tuned to offer high performance. Intel has provided the drive's numbers in comparison with some currently available offerings, the benchmarks of which are displayed in the graph below.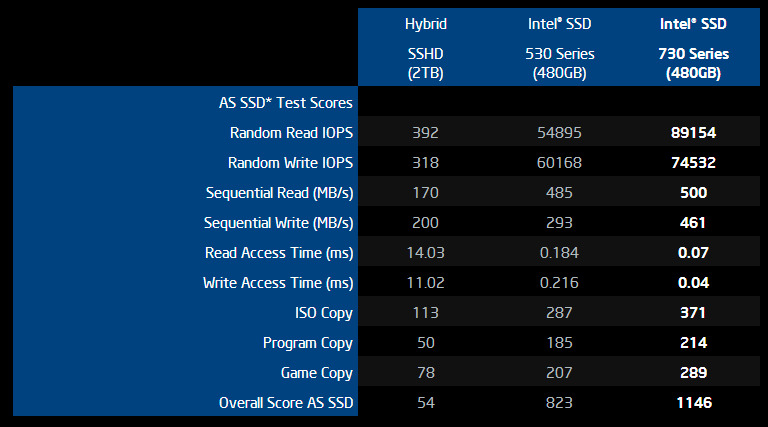 Says Intel about its latest drive: "We factory overclocked the controller by 50% and the NAND by 20% resulting in 50µs read latencies, consistently high transfer rates of up to 550 MB/s sequential reads, and up to 89,000 IOPS random reads. To unleash higher levels of performance and remove storage bottlenecks, put two or more Intel® SSD 730 Series drives in RAID 0 along with Intel Rapid Storage Technology to achieve throughput of >1GB/s."
As mentioned, you'll have to wait until next month before you can get your hands on the 730 Series — Intel has a handy countdown timer on its website, if you're particularly enthused — but it is available for pre-order now from various online retailers, such as Amazon. Prices vary based on capacity and from whom you purchase it, but expect to pay about $250 USD for the 240GB version, and $500 USD for the 480GB model.
SOURCE: Intel