Intel Redhookbay benchmarks surface, show dual-core Merrifield processor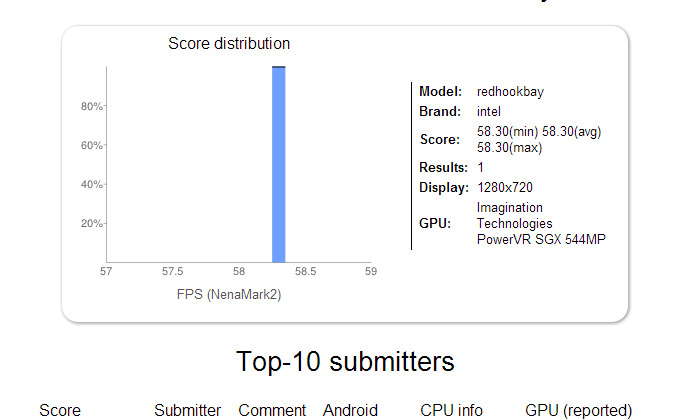 This year, Intel launched its Medfield Atom processor in a big push to enter the smartphone market. The processor was lacking when compared to the competition, however, and a leaked roadmap image appeared soon after showing the processor's successor: the dual-core Merrifield. Now a benchmark has surfaced of Intel's "Redhookbay," which shows it equipped with the new processor.
Redhookbay is shown as running Android 4.2.1 Jelly Bean, with a 1280 x 720 resolution display and the multi-core Merrifield, which scored 31,612 on AnTuTu benchmark. The processor is between 1.6GHz and 2GHz. The reported GPU is a PowerVR SGX 544MP. Unlike the Medfield, Merrifield offers 4G LTE support.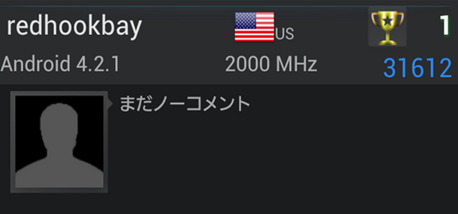 This coincides with a piece over at Digitimes claiming that Intel will announce a smartphone platform and Atom processors at the 2013 Mobile World Congress, which is taking place in Spain in February. The sources in the article state what we already know: that Intel's Medfield tanked because it was under-powered compared to its competition.
According to the unnamed source, Intel probably won't release its own branded smartphones "because it does not have close relationships with mobile telecom carriers." It is possible we'll see Intel pair up with telecoms in India and China and other similar markets, however, to release enter-level handsets. Still, the company faces pretty stiff competition.
[via Blue Ringer Men]