Intel RealSense D415, D435 depth cameras launch with D4 vision processor
Intel has started shipping its D415 and D435 RealSense cameras, both part of its RealSense D400 Depth Cameras product lineup. Both cameras are powered via USB and are sold ready-to-use, being ideal for educators and makers, according to Intel, though they're suitable for a number of projects including prototype development. Both cameras are supported by Intel's RealSense SDK 2.0.
The new D415 and D435 cameras have 3D capabilities, and Intel explains that they can be used both indoors and outdoors with any type of lighting environment. The cameras feature a D400 depth module, the RealSense D4 vision processor, and a turnkey optical depth solution.
These cameras can be used in software development, hardware prototyping, and in various applications like virtual/augmented reality projects, drones, robotics, and any other thing that requires real-time depth data. Both cameras have a small form factor, but the D435 camera has a wider field of view than the 415.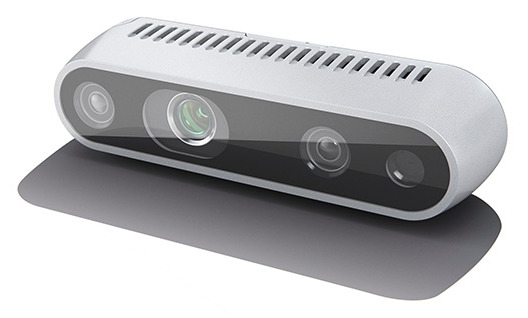 Talking about the new depth cameras is Intel's RealSense VP Sagi Ben Moshe:
Many of today's machines and devices use 2D image recognition-based computer vision, but with Intel RealSense's best-in-class depth technology, we are redefining future technologies to 'see' like a human, so devices and machines can truly enrich people's lives. With its compact, ready-to-use form, the Intel RealSense D400 Depth Camera series not only makes it easy for developers to build 3D depth sensing into any design, but they are also ready to be embedded into high-volume products.
Both cameras are affordable and available to order now; the RealSense D435 is priced at $179 USD and the D415 at $149 USD.
SOURCE: Intel