Intel powered Lava Xolo X900 gets detailed review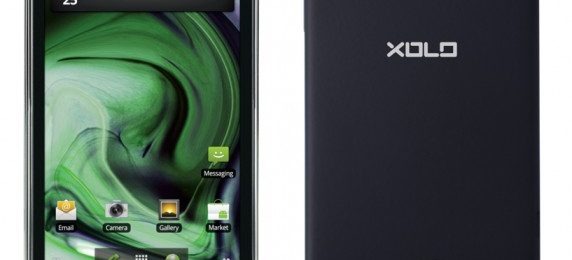 The first Intel powered smartphone went on sale in India on Monday, and the first review is in. The Lava Xolo X900 costs around INR 22000 (~$419), and Anandtech has throw up an extremely detailed review of the phone. Built around the Medfield platform and an Intel Atom Z2460 clocked at 1.6Ghz, this phone definitely shouldn't be overlooked if this review is anything to go by.
Full specs for the phone include a 4-inch LCD with a 1024x600 resolution, single-core 1.6Ghz Atom Z2460 with Hyper Threading, 1GB of RAM, 16GB of storage, and an eight megapixel camera capable of 1080p video recording. It's not the thinnest phone at 10.99mm, and the battery can't be removed either, but it's running Android 2.3.6 and is otherwise comparable to most smartphones shipping today. The processor is really the wildcard in this equation, so the question is, how does it stack up against the competition?
Extremely well. The Intel processor surprisingly manages to hold its own against the quad-core Tegra 3 chip in multiple benchmarks, such as like Browsermark and Linpack. It even managed to beat the HTC One X's SunSpider score, planting it firmly at pole position. However, the Atom processor is only a single-core, and can't quite keep up with others in multi-threaded benchmarks and applications. Still, it looks to be a more than capable CPU, standing up against dual-core chips from Qualcomm and OMAP.
The GPU also manages to hold up quite well, although Tegra 3 and the Mali-400 chip found in the Galaxy S II often outperformed Intel's offering. Typically it managed to sit around the Galaxy Nexus and DROID RAZR in terms of performance, but couldn't really hold up to the likes of the HTX One X or iPhone 4S.
There was always a sticky issue with the Intel x86 chips in smartphones, and that was battery life. Many were skeptical that Intel would be able to get efficiency right, and while Anandtech's tests don't show stellar results, they do equate to about average battery performance, meaning you should be able to get through a full day as with ARM chips.
All in all, it looks like Intel has finally proven everyone wrong. They first showed off smartphone concepts powered by their chips in 2010, and many quickly dismissed the idea since they never came to market. The Lava Xolo X900 shows that while Intel hasn't exactly exploded on to the smartphone scene, they've made a compelling alternative chip for OEMs. We expect more to follow as a result of Intel and Motorola's partnership, although there's no word on when we'll be seeing more Medfield phones just yet. Make sure to check out Anandtech's full review.