Intel Light Peak Event This Thursday Fuels MacBook Pro Rumors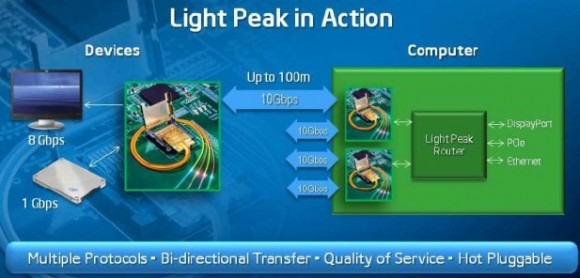 Rumor has it that the upcoming MacBook Pro revamp will include at least one Light Peak port. News of the Intel Light Peak event this Thursday just before the MacBook Pro roll out next week further fuels this speculation.
Intel a released statement today saying that it will be hosting a press briefing this Thursday in San Francisco to "discuss a new technology that is about to appear on the market."
Light Peak is a high-speed connection technology that is significantly faster than USB 3.0 and can carry data at 10GB per second in both directions at the same time. It will likely be adopted on many upcoming devices and is rumored to be on the iPad 2 as well.
[via 9 to 5 Mac]