Intel installs fleet of 5K UHD cameras in 11 NFL stadiums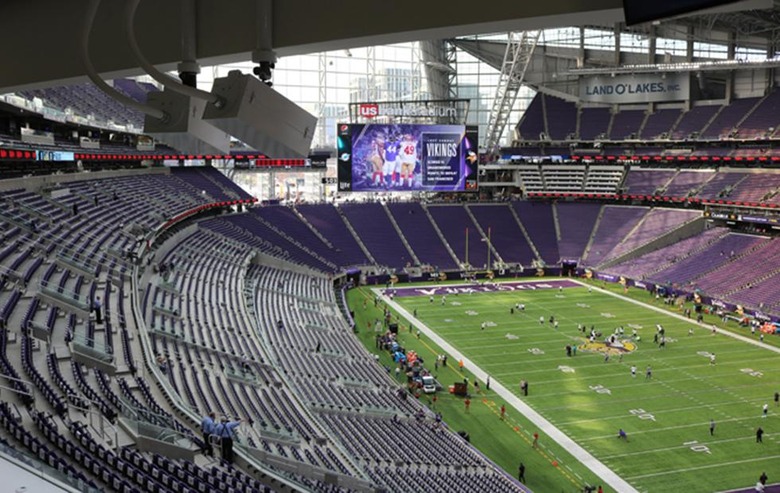 Intel has installed 5K Ultra HD cameras in 11 NFL stadiums, providing technology that will result in more immersive and, frankly, very cool game highlights. Each stadium has been fitted with 38 cameras positioned around the field, enabling video to be captured from every angle. This is part of what Intel calls freeD technology.
Intel has installed these freeD systems in eight new stadiums, bringing the total up to 11 when counting the three it has already equipped: the 49ers, Ravens, and Texans. The newest additions are listed below:
Arizona Cardinals

Carolina Panthers

Cleveland Browns

Indianapolis Colts

Kansas City Chiefs

Minnesota Vikings (site of Super Bowl LII)

New England Patriots

Washington Redskins
The cameras and related technology will result in what Intel calls 'enhanced replays,' ones that can be presented in 360-degrees with freeze-frame action as demonstrated in the video below. These enhanced highlights will be made available to football fans across a variety of platforms, including the NFL's mobile apps, website, and YouTube channel.
Talking about the technology and its use during NFL games, Intel Sports' general manger James Carwana said:
By expanding freeD to more teams across the NFL, we're empowering fans to see every side of the play and relive the excitement of game-changing moments. During Super Bowl LI, fans experienced a pivotal play from the quarterback's point of view. Seeing key plays up close and from new perspectives is redefining what it means to watch the game.
SOURCE: Intel