Intel i7 Nehalem Gaming Rig is available at Newegg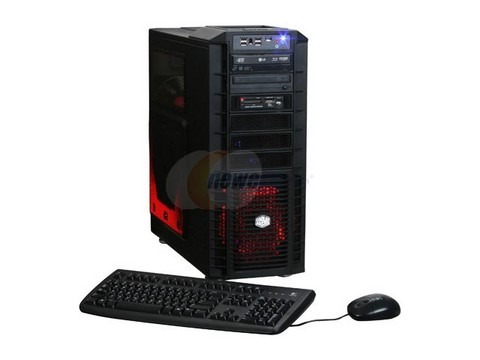 This month marks the release of Intel's new i7 processor. Die-hard PC enthusiasts drooled over the latest and greatest i7 with unparalleled efficiency and performance would have to pay a higher price to get the novelties ahead of everyone. While many are struggling to get hold of the new Intel Core i7 processors, Newegg is one step ahead of the industry; the online vendor has already put up a custom built Nehalem gaming rig available to order online.
The IBUYPOWER Gamer Supreme 964i boasts a i7-940 Quadcore 2.93Ghz processor, 6GB DDR3 memory, Nvidia GTX 280 1GB, 1TB Sata II storage and a Blu-Ray combo drive for a price tag of $2,450.
If a plain black container is not you favorite choice of computer case, that's always an option with orange metallic accents like the Gateway FX6800-01e we reviewed early this month.
[via I4U]