Intel Horseshoe Bend prototype turns a 17-inch tablet into a 13-inch laptop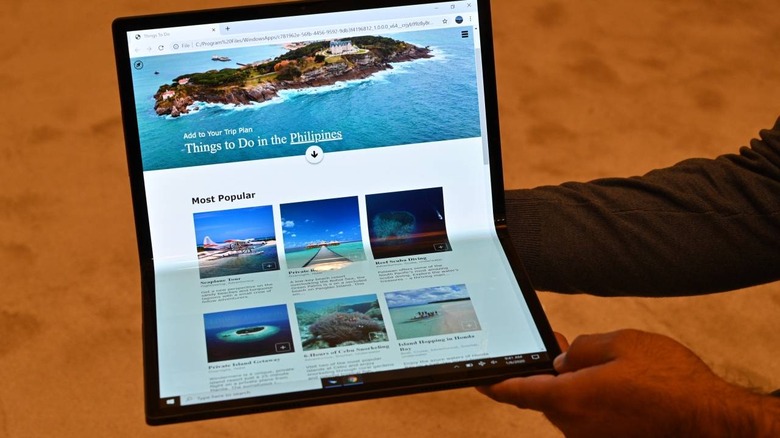 Contrary to earlier whispers, Intel wasn't shying away from foldable PCs because it found Windows 10X to still be unsuitable for the public's eyes. It did skip mentioning Microsoft's future Windows version but the CES 2020 crowd might not yet care about that, at least for now. They may be more interested in seeing foldable devices and Intel definitely had some to show, including its own take on a gigantic OLED screen that folds down into a more manageable laptop size.
Foldable phones haven't yet taken hold of the market but the idea is already sparking more interest in the PC world. Lenovo showed off one of the world's first tablet/laptop hybrid in the ThinkPad X1 Fold that used a single foldable panel, in contrast to the dual-screen approach in the Microsoft Surface Neo and, now, the Dell Concept Duo. Ever since the public revelation of the Tiger Rapids prototypes, Intel has been known to play around with such unconventional designs and the Horseshoe Bend, also named after a river, is just the latest example.
What sets Intel's functional prototype apart from every foldable device we've seen so far is the sheer size of the thing. Laid out completely flat, the Intel Horseshoe Bend spans 17.3 inches on the diagonal, giving you one of the largest tablets in the market. Presuming it goes to market, of course.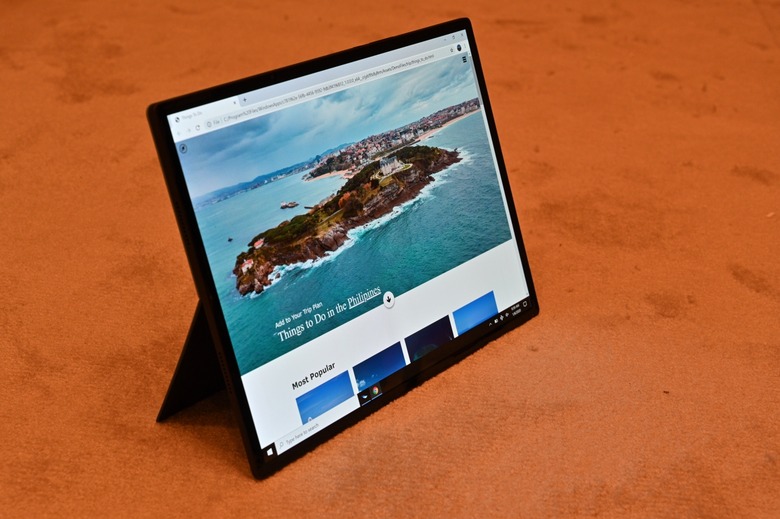 Its party trick is the way it can fold in half to the equivalent of a 12.5-inch laptop. Of course, unlike a laptop, you have no physical keyboard and will have to contend with the intricacies of using an on-screen one. Not unless you decide magnetically attach the keyboard accessory on top, which seems to be the common solution that manufacturers have thought of.
That said, don't expect the Horseshoe Bend any time soon or in that form either. For one, the concept device is based on Tiger Lake processors that won't be available until later this year. Plus, Intel itself doesn't make such devices anyway and leaves it to its partners to take the market risk.