Intel Gets Its Game On With Radeon RX Vega M, VR NUC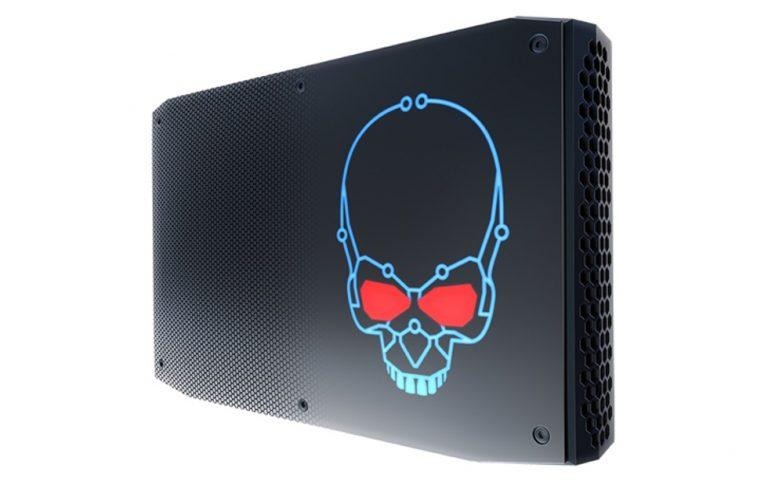 Intel might be receiving a lot of flak lately for the Meltdown and Spectre vulnerabilities, but the chip maker is unfazed and continues moving forward against all odds. Proof is that at CES, it revealed a new 8th gen Intel Core processor that lies in bed with long-time rival AMD to add a Radeon RX Vega M Graphics chip in the same package. Geared towards gamers, content creators, and graphics-intensive applications, this new processor powers Intel's new NUC, making it the world's smallest VR-capable computer.
Small form factor computers, like 2-in-1 tablets, light notebooks, and mini PCs, have traditionally been limited in the graphical capabilities because of the constraints of space. While some notebooks do have laptop-class discrete graphics chips, they take up a lot more space than a normal integrated GPU.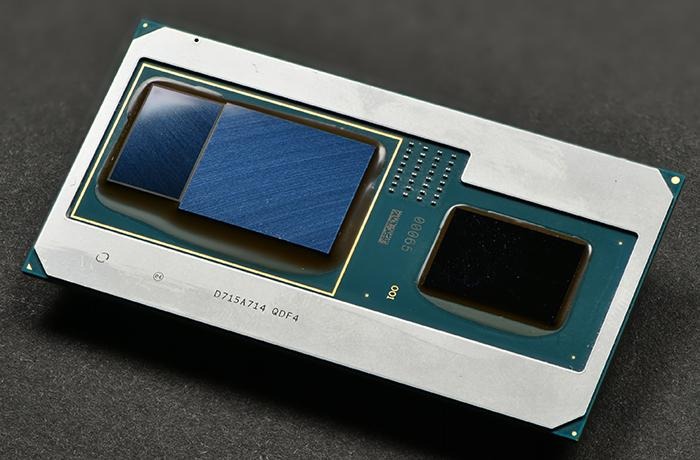 Intel's solution to that is its new Embedded Multi-Die Interconnect Bridge or EMIB. This is basically a high-speed highway that allows data to travel quickly over short distances between the GPU, in this case the Radeon RX Vega M, and High Bandwidth Memory or HBM2. Not only does this make data transfer faster, it also reduces the amount of space the CPU, GPU, and graphics memory occupy.
That theory is being put to the test in Intel's latest gen NUC, a.k.a the Next Unit of Computing. Powered by an 8th gen Intel Core i7 with Radeon RX Vega M graphics, the 1.2-liter box has enough horsepower to drive VR experiences. On paper, this makes it one of the most portable VR rigs in the market.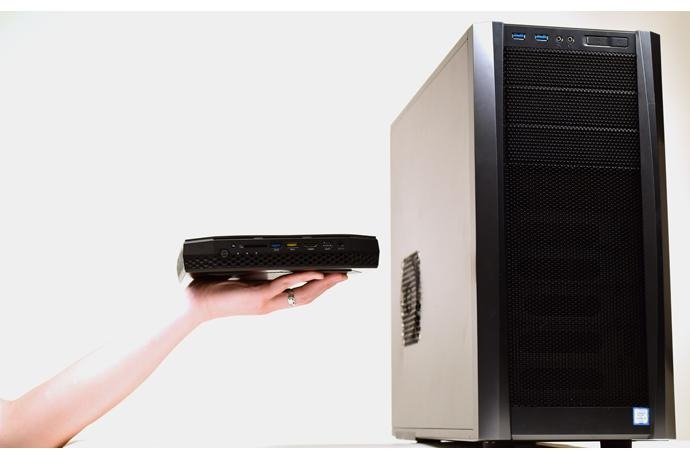 Intel is offering two configuration for the new chip. One has a Radeon RX Vega M GL, which only has 65 W TDP and powers the NUC8i7HNK. The other utilizes a Radeon RX Vega M GH and sacrifices power efficiency, now up to 100 W TDP, for more muscle and an unlocked configuration. This processor drives the NUC8i7HVK.