Intel foldable phone patent shows how to make it usable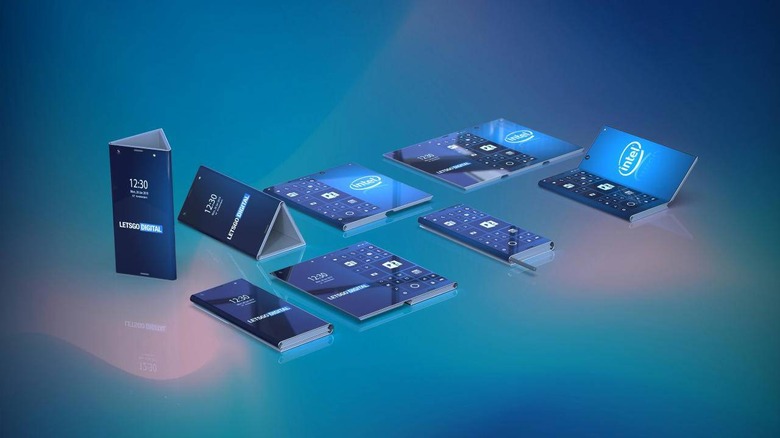 There is no shortage of patents on foldable phones and tablets and this year we'll finally see some of them come to light. The first iterations are, however, expected to not be the foldable phones of fiction and dreams. Because if it comes to a design that makes that foldable device usable and perfect, then Intel's 2017 patent probably comes closest to that ideal all in one mobile device.
One of the design problems with tablets that fold into phones and vice versa is one of size. A tablet that simply folds won't yield a traditional phone while a phone that unfolds into a tablet will make for an odd, square slate. Xiaomi recently showed off a prototype with one possible solution but Intel's idea might be even better.
LetsGoDigital unearthed a patent from Intel published mid-2017 that showed a typical rectangular tablet that folds in three parts. Unlike Xiaomi's tri-fold, however, the device's folds overlap each other to form a typical, though thicker, smartphone. Depending on how it's folded, you could end up with a dual display phone, just like the ZTE nubia X and the Vivo NEX Dual Display Edition.
The patent, however, has more details to give. There are no visible sensors, for example, hinting at in-screen cameras and fingerprint scanners. There's also a stylus that docks inside an opening created by the folded panels. The device can also be folded like a laptop or not folded out completely.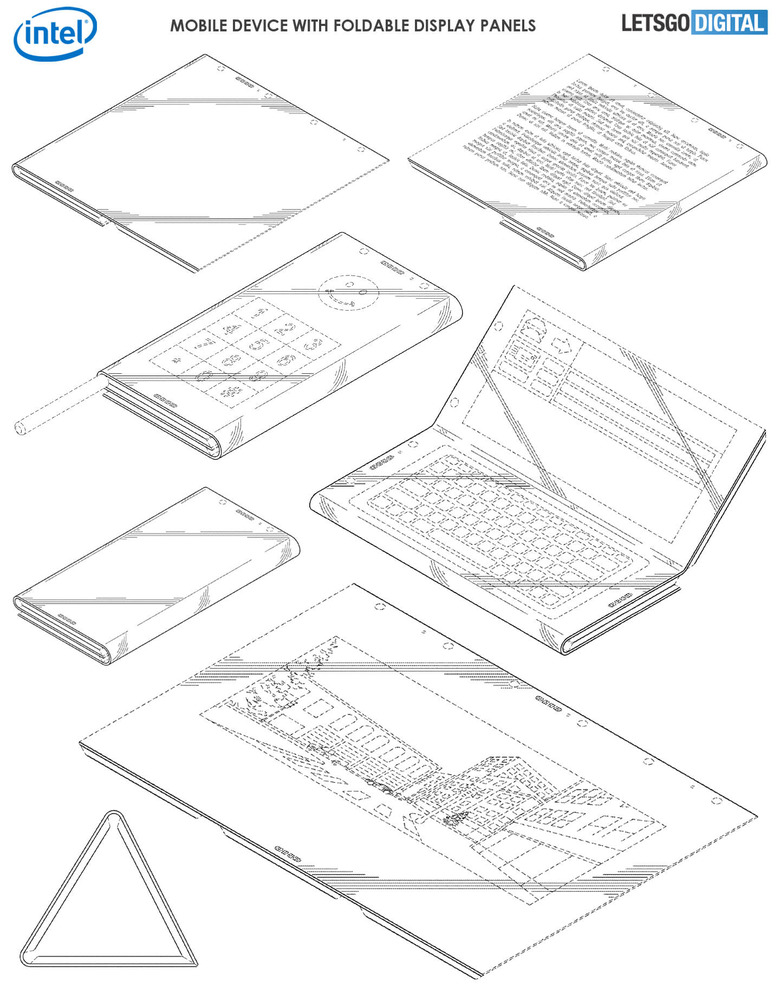 Intel itself is unlikely to manufacture the device itself though it could make prototypes that it will offer to its OEM partners. One such partner could be Microsoft, whose recently published flexible battery patent is almost a perfect match for Intel's drool-worthy foldable phone patent.