Intel Dual-Core Atom N550 Processor Ready to Ship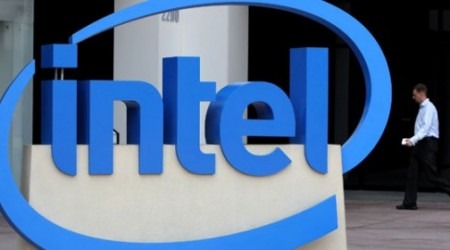 First revealed back at Computex, Intel's dual-core Atom N550 processor for netbooks was a tease that many of us here couldn't wait to get our hands on. Unfortunately, while the processor has "ready-to-ship" tagged to it, it doesn't look like the processor is being included in any netbooks actually shipping at this very moment.
When it comes to netbooks, despite their ability to keep a battery going for awhile, processors don't excel all that much in the multitasking department. Which is one of the reasons Intel's excited to launch the N550 processor, as it's billed as a more responsive experience over all. We're certainly hoping so. It's clocked at 1.5GHz and it supports DDR3 memory. It also comes with 1MB of cache, and it has a similar battery life to that of the Intel Atom N450. So, while it may not be the most impressive on the block, for a dual-core processor it's definitely noteworthy.
As we mentioned above, it doesn't look like there are any netbooks shipping right now, despite the press release below saying you can get your hands on one right now, as they are "in store." And, as far as we know, ASUS is the only one actually planning to release a netbook with the chip tucked away inside Curious, but we're sure that in due time something will change, and we'll see plenty of the new processor around. Full press release is below for your reading pleasure.
Press Release
New Dual-Core Intel® Atom™ Processor-Based Netbooks Hit Shelves Today

Sales from Acer, ASUS, Fujitsu, Lenovo, LG, Samsung, MSI, Toshiba and others start today and through end of the year.

Intel has shipped more than 70 million Intel® Atom™ netbook chips since its 2008 launch.

SANTA CLARA, Calif., Aug. 23, 2010 – Intel Corporation announced today that a dozen of new netbooks based on its new mobile dual-core Intel® Atom™ processors are available in stores today. The netbooks – available now and through the end of the year from manufacturers including Acer, ASUS, Fujitsu, Lenovo, LG, Samsung, MSI, and Toshiba – enable new levels of support for applications like games, as well as Adobe Flash* technology for access to a number of Web pages including online hotel booking systems and multimedia sites such as YouTube* and Hulu*.

"Acer strives to continually improve on our customers' total mobile experience, whether it is increased responsiveness or extended Internet interactivity through longer battery life," said David Lee, associate vice president of Acer's Mobile Computing Business Unit. "We are pleased to select dual-core Intel Atom processors for Acer netbooks, helping to empower netbook users achieve even more – both at work and at leisure."

With the dual-core Intel® Atom™ processor N550, consumers can enjoy Internet access on the go with a more responsive experience in the same compact form factor, DDR3 memory support and similar great battery life as the single-core Intel® Atom™ processor N450.

"In their short history, the netbook category has experienced impressive growth," said Erik Reid, director of marketing for mobile platforms at Intel. "Having shipped about 70 million Intel Atom chips for netbooks since our launch of the category in 2008, there is obviously a great market for these devices around the world."

New netbooks based on dual-core Intel Atom chips arrive in stores today and are available at a variety of consumer-friendly price points. For more information, visit www.intel.com/products/processor/atom.

About Intel

Intel (NASDAQ: INTC) is a world leader in computing innovation. The company designs and builds the essential technologies that serve as the foundation for the world's computing devices. Additional information about Intel is available at newsroom.intel.com and blogs.intel.com.

Intel, Atom and the Intel logo are trademarks of Intel Corporation in the United States and other countries.

* Other names and brands may be claimed as the property of others.