Intel Cove Point Windows 8 ultrabook hybrid costs $1,000 to make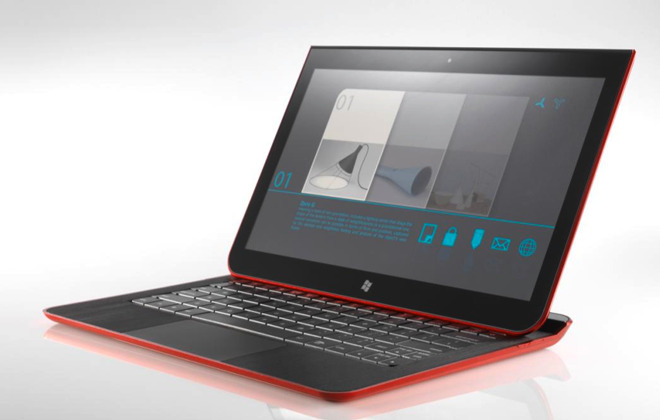 Intel recently showed off a new reference design for an ultrabook/tablet hybrid during its IDF 2012 developer conference in Beijing. The prototype was shown running a Consumer Preview of Windows 8 on an early version of a future Ivy Bridge processor. However, details have emerged that it carries a daunting cost of nearly $1,000 to manufacture.
Building on Intel's previous 13.3-inch touchscreen ultrabook, this new reference design called Cove Point features a more refined form factor that works as both a tablet and an ultrabook. Cove Point sports a 12.5-inch touchscreen, two USB 3.0 ports, and an HDMI output. It can be used as a conventional tablet or as an ultrabook by pushing the display forward and up to reveal a full-sized keyboard beneath.
Intel hasn't revealed a timeframe for when Cove Point-styled hardware might become available. To manufacture an ultrabook according to such a reference design is estimated to cost nearly $1,000, which would mean an even higher retail price. It's hefty cost of production will make it difficult for manufacturers to adopt. Hence, we may not see this type of hybrid ultrabook until much later after prices come down following the first deluge of ultrabooks this year.
[via Wired]