With media and the industry covering AMD's almost triumphant return to the CPU arena, there is undoubtedly no small amount of pressure on Intel to respond in kind. Perhaps relieved that AMD delayed the launch of its 16-core Ryzen processor to November, Intel saw an opportunity to steal the spotlight even before AMD has a chance to take center stage. That is effectively what it is doing by revealing the prices for its new Cascade Lake X family of CPUs which, although still pricey, is a huge step down from the company's usual portfolio.
To be clear, Intel's hand was somewhat forced by someone breaking an embargo but, like a pro, it may be able to spin the misfortune in its favor. After all, if Intel has been criticized for having super expensive products, then a family line that surpasses AMD in both performance and affordability is going to make big news. Which is exactly what is happening now.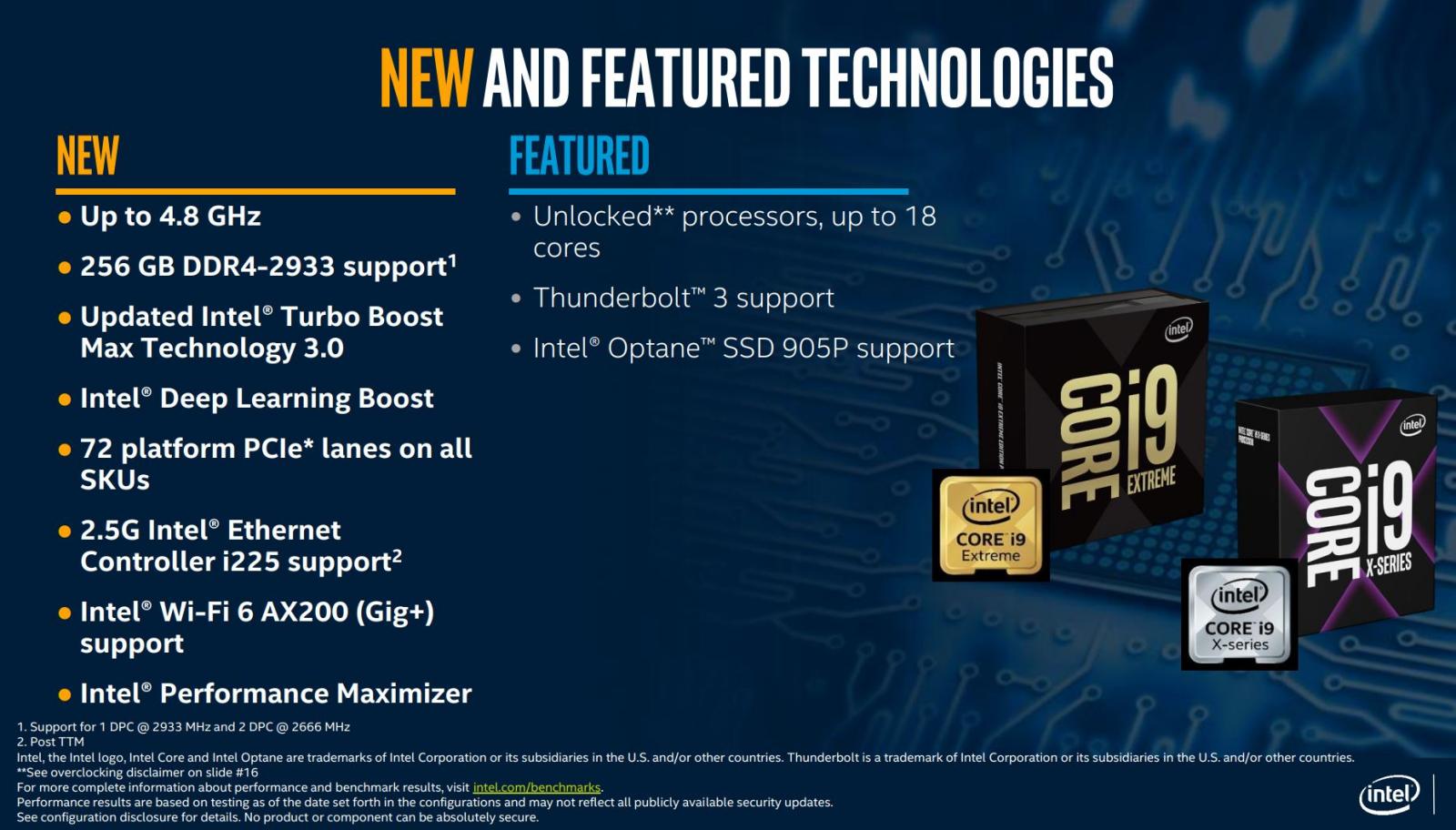 Intel's tenth-gen Cascade Lake X processors, still on a 14nm process, may seem like modest updates over the last-gen Skylake X, represented by the Core i9-9980XE. It does double the RAM capacity to 25G GB DDR4 and brings Deep Learning Boost to the table for those deep into AI and machine learning. Other specs are more or less on par with the 9980XE, though slightly higher, but its real selling point is the price tag.
The new family of processors for High End Desktops or HEDTs start at a mere $590 on the lowest on but rises to $979 for the highest chip, the Core i9-10980XE. Presuming retailers sell it at $999, that still undercuts the starting price of the Core i9-9980XE, which started around $1,979. To say that this pricing is uncharacteristic of Intel is almost an understatement and might suggest big changes in the company.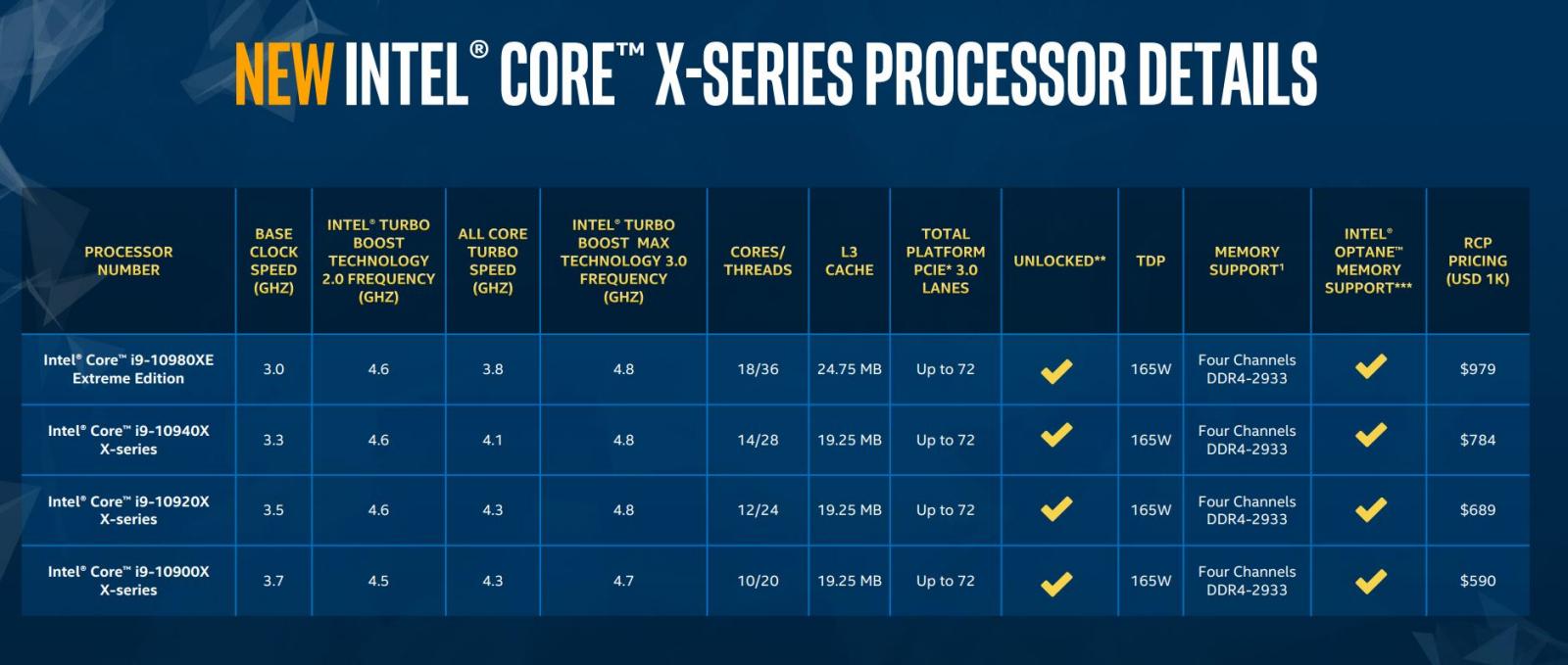 Of course, Intel will pit the 18-core Core i9-10980XE with AMD's upcoming 16-core Ryzen 9 3950X, which was already promised to start at $750. Intel does have nearly equivalent and more affordable Cascade Lake X options but it will surely boast about the performance advantage of its silicon. Interestingly, by opting not to have a 16-core CPU, Intel will be making it a bit more difficult to compare benchmarks between its HEDT processors and AMD's new Ryzen CPUs.