Intel Acquires Interactive Education Startup Kno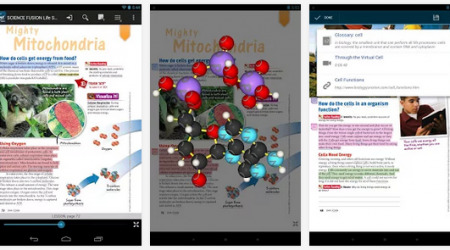 The proliferation of tablets have made using digital textbooks a more feasible choice than they were even a handful of years ago, and with them has come a growing number of textbook-related digital bookstores. Kno is one such company, and following rumors of such, Intel has officially acquired the startup, boosting its own Education business.
Kno is unique in its offering, with the digital textbooks it provides having an interactive element that allows students to go "hands on," figuratively speaking. Intel had previously invested millions into the service, and so it isn't surprising that it has gone full course and made an acquisition. While details are light at the moment regarding many aspects of the business swap, we do have a few bits of information.
According to a statement by Intel, the acquisition brings with it partnerships with 75 educational publishers. Combining the digital library with its own digital educational content, Intel now has in its possession over 225,000 K-12 and college-level textbooks. Kno likewise offers a wider platform for teachers to manage digital learning, monitor students, and more.
Said Intel Education's general manager John Galvin: "We're looking forward to combining our expertise with Kno's rich content so that together, we can help teachers create classroom environments and personalized learning experiences that lead to student success. Check out the Intel Education newsroom for ongoing updates from Intel."
SOURCE: TechCrunch