Intel 6th Gen Core vPro Adds Multifactor Authentication To Speed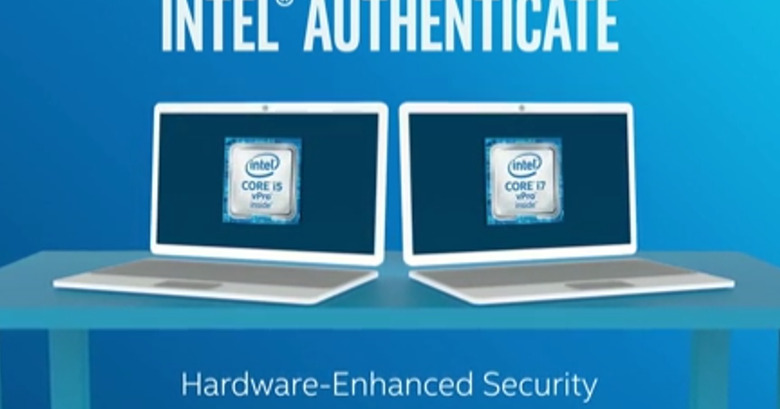 Intel is mighty proud of its new generation Skylake Core I processors, and perhaps it has every right to be. But as much as the 6th gen Core i3, i5, and i7 will be the throbbing heart of a new breed of computers, a large, and possibly more lucrative market, remained without its benefits. Until now, that is. Intel has just announced the Core i7 vPro generation, which marries its 6th gen Skylake chips with its vPro brand of features that focuses on putting the silicon to work for businesses and the enterprise.
"vPro" has long been the collective term used to denote Intel features baked into hardware that were designed for and targeted at enterprise users, in contrast to those intended for consumers, although there are some that have made it into end user products as well, like Virtualization Technology (VT). The focus, however, remains on performance and, most especially, enhanced security.
The latest Core vPro brings the updated performance of Skylake to the market. Compared with a five year old vPro still used in many enterprise settings, Skylake promises a performance boost of up to 2.5 times and graphics processing improvement of up to 30 times, all while keeping battery life 3 times longer. It's the usual spiel we hear about new generation of processors, but Intel is also singing something new for security-conscious businesses.
Intel Authenticate is the new multifactor security platform that the chip maker is announcing together with the new Core vPro. Unlike many security solutions, but also like new mobile chip security features, Intel's platform is baked into the hardware of the chip instead of relying on software that can be more easily hacked. What sets intel Authenticate apart is that it supports up to three authentication methods simultaneously. You have one for "something you know" like a PIN code, "something you have" like a mobile device, and "someething you are" like a fingerprint or iris. IT departments can chose which combination of factors to implement for their business.
Intel Authenticate itself is compatible with Windows 7, 8, and 10 and available for preview. However, it is also available only on the Core vPro chips, which means Skylake. And based on Microsoft's new Windows update policy, Skylake machines need to be upgraded to Windows 10 before next year.. In other words, it's a subtle nudge by Intel to not only upgrade five year old business machines to the latest 6th gen Core vPro but also to Windows 10.
SOURCE: Intel (1 http://newsroom.intel.com/community/intel_newsroom/blog/2016/01/19/intel-transforms-the-workplace-with-latest-6th-generation-intel-core-vpro-processors), (2 http://www.intel.com/content/www/us/en/architecture-and-technology/authenticate/intel-authenticate-is-hardware-enhanced-security.html)
VIA: Maximum PC