Instant Pot Star Wars makeover brings R2-D2, Darth Vader, and BB-8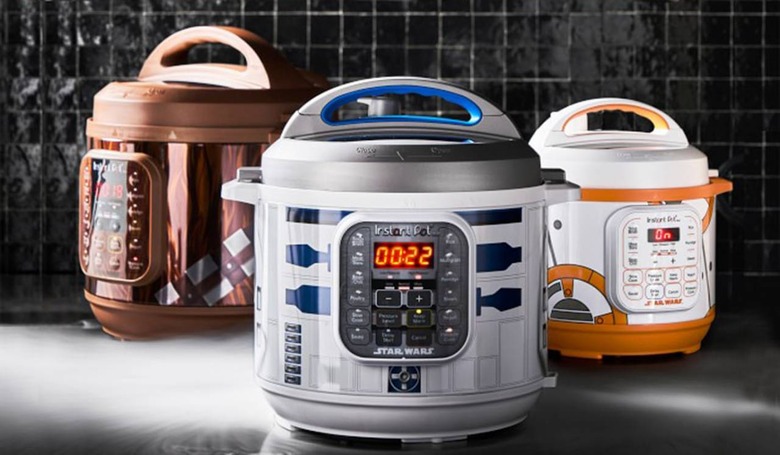 Williams Sonoma has teamed up with Instant Pot to launch a new line featuring iconic imagery from the Star Wars universe. The new Instant Pot designs are available exclusively through Williams Sonoma, including the smallest model featuring the BB-8 design and the large 8qt model featuring a Chewbacca-inspired design. A total of five new Instant Pot special editions are available.
As far as specifications are concerned, the new Star Wars Edition Instant Pot cookers are identical to their non-themed counterparts. The big differences, of course, are the unique designs that include elements related to R2-D2, Chewbacca, Darth Vader, BB-8, and Stormtroopers.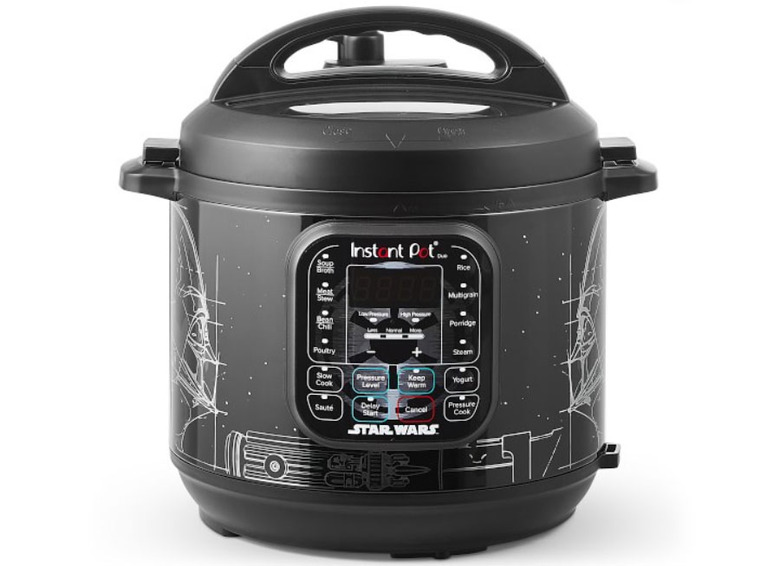 The BB-8 design is available on the tiny three-quarter Instant Pot Duo Mini model, which is ideal for cooking small meals for only one or two people. The larger six-quarter Instant Pot Duo is available with Darth Vader, Stormtrooper, and R2-D2 designs.
The largest of the new Star Wars line, the Instant Pot Duo eight-quart model, features the Chewbacca design. The three-quart model is priced at $79.95 USD, the six-quart model is priced at $99.95 USD, and the eight-quart model is priced at $119.95 USD.
As the images show, three of the five new editions are white with other elements added, whereas the Darth Vader model is solid black and the Chewbacca model is bronze colored. These models are only available through Williams Sonoma, which has them listed as a special edition; it's unclear how long they'll be available.