Instant Pot Smart WiFi pressure cooker gets Google Assistant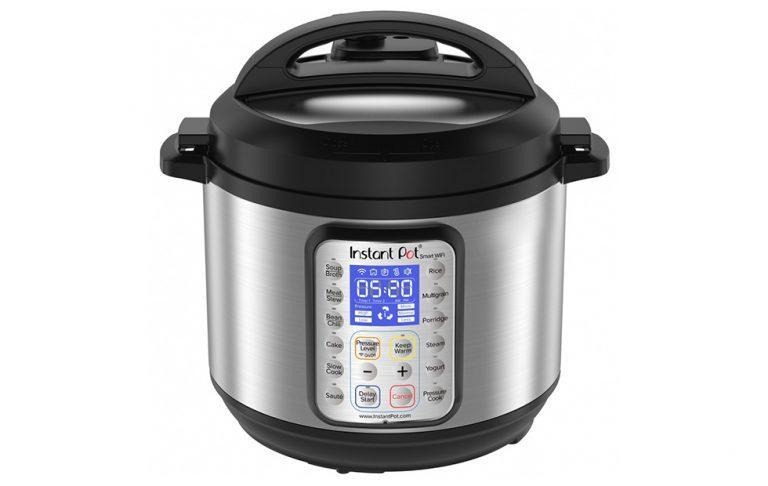 Instant Pot has announced Google Assistant support for its Instant Pot Smart WiFi pressure cooker. The model is a multi-feature cooking appliance that includes slow cooking and pressure cooking abilities. With this new support, users can control the device using voice commands and a Google Assistant devices, such as a Google Home smart speaker.
Instant Pot will be demonstrating the new ability at CES 2019 this week, where it explains that voice control is valuable during times the user's hands may be wet or covered in food, or to adjust the appliance's settings while away from the kitchen. The device likewise supports adjustments via the Instant Pot mobile app.
With the Google Assistant support, users can say things like, "Hey Google, set the program on my cooker to rice." The appliance, assuming it is connected to the WiFi and properly setup with Google Assistant, will automatically change its own settings.
In addition to adjusting the settings, users can utilize Google Assistant to check on the device's status, such as how many minutes are left. The Instant Pot Smart WiFi pressure cooker remains otherwise unchanged.
Users have access to more than 750 pre-programmed recipes via the device's companion app, plus users can adjust and set the settings using the buttons and LCD display on the appliance. Users must be running at least Android 5.0 or iOS 9.0 to install and use the Instant Pot mobile app.