Instagram update adds video chat: Get it here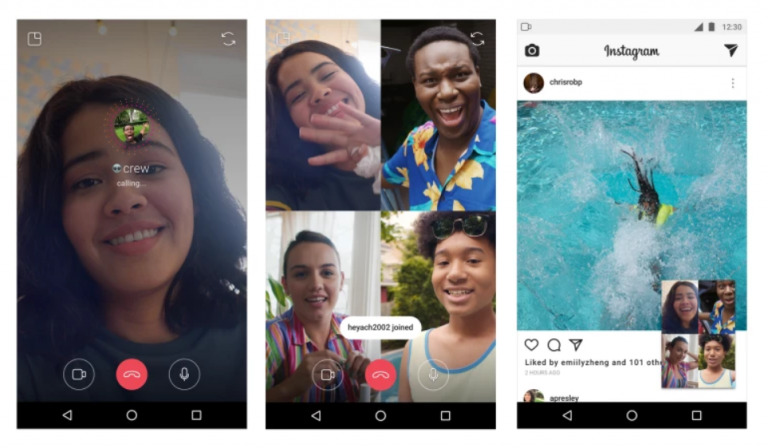 Instagram has received a rather big update on iOS and Android. Three new features are being added with this update, with the biggest and arguably most exciting of the three being video chat. Other new features include some additions to Explore and a handful of new camera effects.
Video calling within Instagram works mostly how you'd expect it to. The feature is launching as part of Instagram Direct, and to begin a video call, you simply need to navigate to any conversation you have in your Direct inbox and tap the camera icon in the upper right corner. Instagram will handle the rest from there, ringing your friends' phones and connecting those who accept.
One interesting thing about Instagram's video chats is that you're able to minimize the call and continue using the rest of Instagram, whether that's responding to other Direct messages or browsing your feed. Up to four people can chat at a time, and if you're in a group message where a video call is taking place, you'll see a blue icon you can tap to join. Video chat works across iOS and Android, and (obviously) doesn't require a phone number.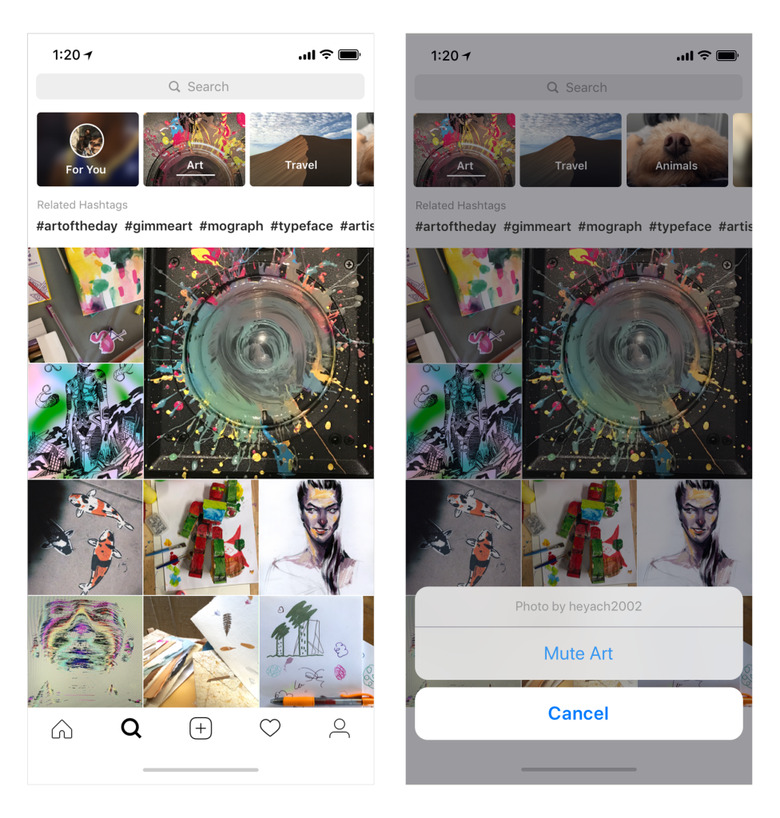 With this update, you'll now also see topic channels when you hop into Explore. Instagram has added a new tray to the top of Explore that surfaces these channels, which includes a "For You" channel that includes posts centered around your interests. You'll also see channels for specific interests – Art, Fashion, and Beauty were some of the channels Instagram mentioned specifically – but if Instagram gets it wrong with some of its predictions, you can also mute channels you're not interested in so you stop receiving updates from them.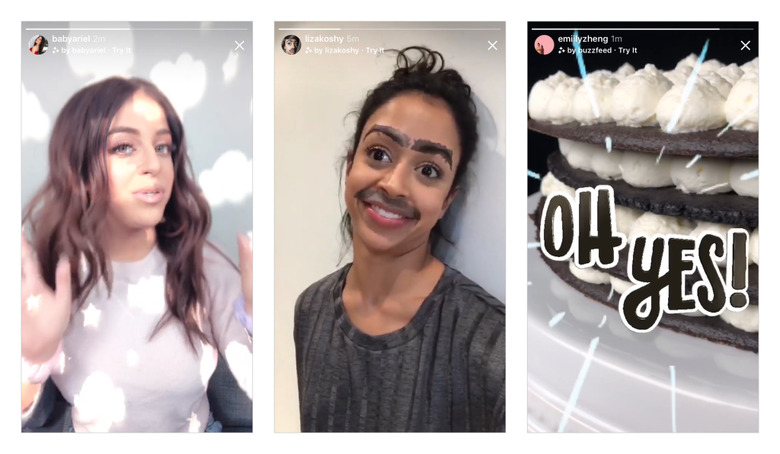 Finally, users will find a selection of new camera effects from Ariana Grande, Buzzfeed, Liza Koshy, Baby Ariel, and the NBA. You'll see these camera effects pop up automatically if you follow those channels, though you can also add them to your camera manually if you don't. All of these new features are live now in Instagram on iOS [download] and Android [download], so take them for a spin and see what you think.