Instagram Stories Type Mode replaces photos with fancy text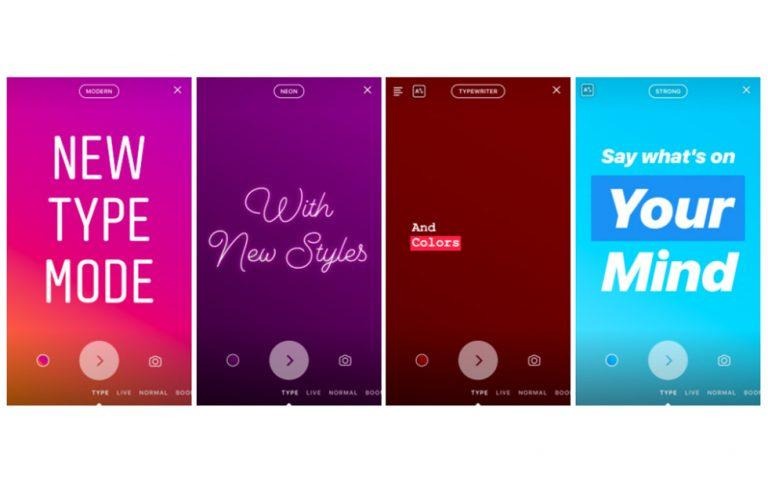 Instagram has introduced a new type of Stories mode the eliminates photos entirely. Called Type Mode, the new sharing option is exactly what it sounds like: a way to share images that contain only text via the platform's Stories feature. The new mode is for those times you have something to say but no image to say it with; users get access to fancy text and colorful backgrounds, though.
Instagram Stories is the temporary sharing option for presenting followers with content that will disappear with the start of the new day. Users can share videos and photos, and now they can also share text without either. This option is found by tapping "Text" now placed next to "Normal" near the record button after opening the camera.
Users who tap the "Type" option are given a space to type any text they want, then it can be adjusted with different font faces and background options. This includes serif and sans serif fonts, cursive, multicolored backgrounds, and more.
As with images and videos shared in Stories, these text images are available to viewers for 24 hours, after which point they disappear. It's a small but distinct shift from Instagram's photo-centric nature to one that is increasingly pushing short-term content and communications.
In a recent leak, word surfaced that Instagram may be planning to introduce a video calling feature in the app. Signs of that alleged feature were reportedly found in an Instagram for iOS app, though the company hasn't confirmed that rumor and it's not actually available to users at this time.