Instagram Fundraising Stickers Could Come At The Worst Time Possible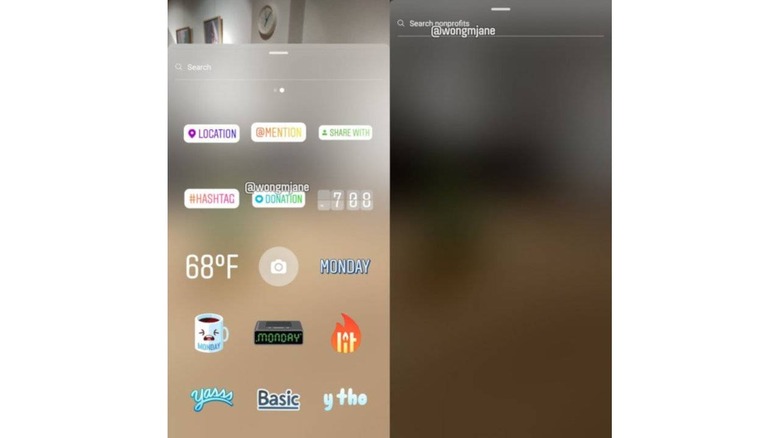 Throughout the many tribulations and scandals that rocked Facebook and its properties, Instagram seems to have remained the one bright light in Facebook's storm. It isn't without its own issues, of course, but those have been relatively minor. Instagram remains popular, almost unchallenged, and in the perfect position to do some good. The social network is reportedly testing a sticker to let users donate to a charity that, while good on the surface, could raise some doubts given its parent company's behavior.
Facebook has long had a Donate button which has proven to be rather successful. This year, that same feature will be coming to Instagram in a somewhat unique way. Based on the reverse engineering done by Jane Manchun Wong, TechCrunch describes how Fundraiser stickers could be on users' Stories so that other users can tap on them to show their support for a charity.
That sounds easy and good but you don't simply just tap and be done with it. You will, of course, need to key in your credit card details to be able to donate, presuming you haven't given Facebook that data before. And here's where things could get a bit messy because Instagram might not offer to immediately delete that info after donating.
That is, after all, how Facebook does it. Once you have donated there, you will have to bend over backward to remove your credit card from your Facebook account. The rationale for keeping that data is to make it easier to buy things on Facebook or Instagram, which could be coming this year as well.
While the fundraising sticker seems altruistic, the side effect of Facebook keeping your credit card details for future e-commerce convenience seems pretty self-serving. Granted, Instagram might still be in the process of fine-tuning its donation process, so it could still end up differently. At a time when Facebook is being hounded for its lapses in privacy and questionable business ethics, keeping credit card information is probably the last thing it should plan on doing.