Instagram 'Explore' adds video channels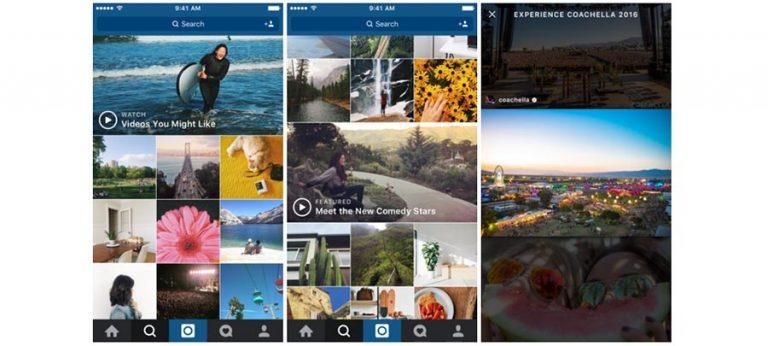 Instagram has updated Explore with video channels, making it easier for users to find the ones they're interested in. Most notably, Instagram offers a personalized channel called "Videos You Might Like," which is exactly what it sounds like — videos suggested for you based on the content you typically view. As well, Instagram is featuring some channels in Explore, aggregating them based on topics.
One example of a featured video channel is "Meet the New Comedy Stars," as shown in the screenshots of the Explore grid above. Ultimately, though, Instagram says Explore works the same way it did before, surfacing posts — of both the photo and video variety — that will probably interest you, making it easier to discover new content.
Explore refines its suggestions based on things that people 'like' on the website — the more a user likes things, the better Explore's suggestions will be. As always, users can choose to "See Fewer Posts Like This" for things they don't particularly enjoy, again helping Explore refine its personalized suggestions.
Users based in the United States will see the Explore updates first; those located elsewhere will get them "soon." You'll need to update to the newest version of the mobile app, version 7.20. You can download them as of today from Google Play and the App Store.
SOURCE: Instagram