Instagram Checkout launches so you won't have to leave the app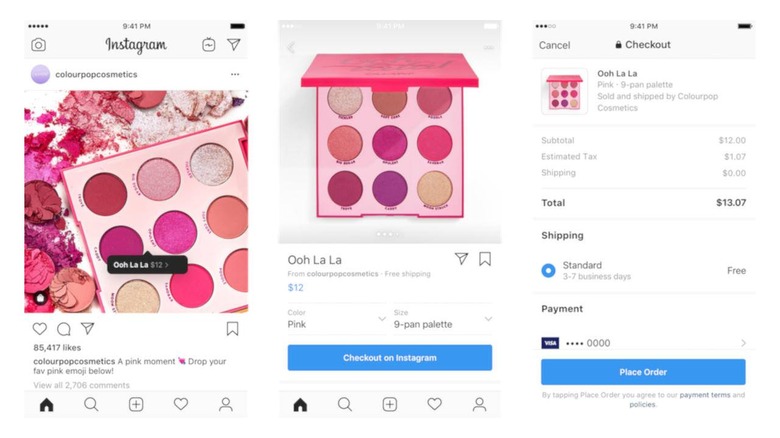 After getting your and your friends' data and bombarding you with ads, the next frontier for social networks is getting users to shop on or through them. Not even Instagram, who has evaded most high profile scandals last year, isn't immune from that desire. Granted, it already has a shopping feature but with the new Checkout feature that's rolling out, it will keep users from having to jump to brands' own online stores and, consequentially, keep most of the data for itself.
It really doesn't come as a surprise nor is it any secret. Instagram has been adding shopping-related functionality since last year but, admittedly, the experience may not have been seamless or convenient for users. They could tap on tags for items they're interested in but then they're thrown out to a web browser to make the actual transaction. More than just disruptive, it also risks the chance that users might be too distracted to go back to Instagram immediately.
Instagram Checkout solves that problem. just tap on the "Checkout on Instagram" button for a product, fill in details for the first time, and it's done. You'll even see delivery information and notifications inside the app. No need to leave Instagram at all.
Instagram Checkout is on limited availability, starting in the US only. So far, only 20 brands have been named including Adidas, Anastasia Beverly Hills, Balmain, Burberry, ColourPop, Dior, H&M, Huda Beauty, KKW, Kylie Cosmetics, MAC Cosmetics, Michael Kors, NARS, Nike, NYX Cosmetics, Oscar de la Renta, Ouai Hair, Outdoor Voices, Prada, Revolve, Uniqlo, Warby Parker, and Zara. You can expect more to jump onboard if the experiment becomes a smashing hit.
The one critical piece of information Instagram isn't saying yet is how it'll handle payment information. It will, of course, need your credit card and it will keep that, along with your shipping details, to speed up future transactions. With that comes privacy concerns and whether it will be sharing that information with parent company Facebook.