Inside, Limbo game developer Playdead teases next title with single image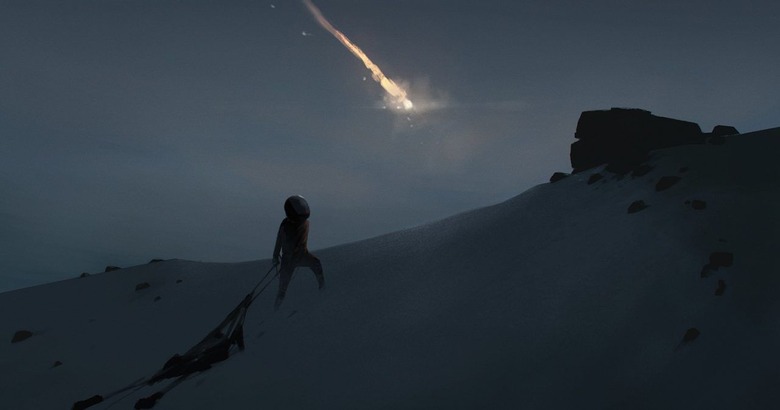 Playdead, the small Danish developer behind the highly acclaimed indie games Inside and Limbo, got its fans excited this weekend by revealing the first image for its next project. Posted on Twitter with next to no details, the image features a look that will be immediately familiar to fans of Playdead's previous games, with a very dark, limited color palette.
"Thanks for your warm reception of Inside. Since release, Playdead founder Arnt Jensen and the team have been working on the next adventure," the developer's official Twitter account wrote alongside the image. Weather it's a screenshot or just concept art remains unclear, but the image shows what seems to be an astronaut dragging something across a barren terrain while a single falling object lights up the sky.
The teaser comes shortly after the news that Playdead co-founder Dino Patti was awarded a $7 million settlement following his departure last July over "irreconcilable differences." Fans can at least take comfort in knowing that the rift between founders hasn't stopped the studio from moving forward.
Unfortunately, it's more than likely that the developer's next game is more than a few years off. Playdead made its debut in 2010 with Limbo, followed by a six-year wait for the release of Inside, which went on to win a number of awards in 2016. With 2D puzzle-platforming gameplay, both titles feature atmospheric, abstract story telling, combined with simple, stylized graphics.
SOURCE Playdead/Twitter