Innergie PowerGear USB-C 45 Charger Supports Multiple Voltages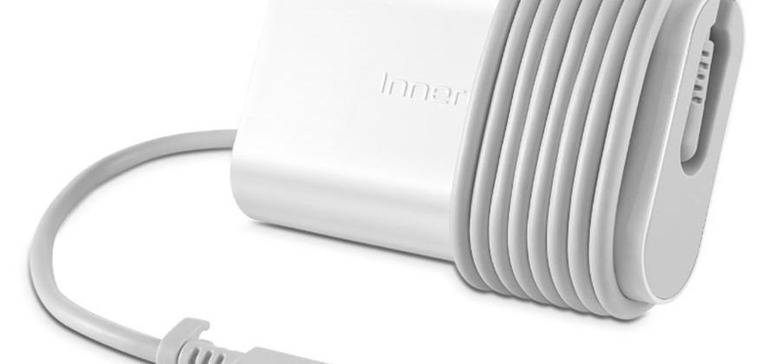 Apple's new line of MacBook notebook computers charge using a small USB-C connector. The upside to this small port is that it is compact and take up little space allowing notebooks to be thinner. The downside is that there aren't that many available aftermarket power adapters to choose from. A company called Innergie has a new USB-C power adapter that supports multiple DC output voltages.
The idea with the PowerGear USB-C 45 power adapter is that it can charge devices like new MacBook computers and other gadgets and devices that charge via USB-C cables. The four different supported voltages include 20V/2.25A, 15V/3A, 12V/3A, and 5V/3A.
Those four available outputs allow the charger to support the widest range of laptops available. Other features include an integrated 4.9-foot cable with a USB-C reversible plug that can be inserted in either orientation. The cable is designed to attach flush to the body of the charger for a clean appearance. The device also has a clip integrated to keep the cable in place when wrapped around the adapter for storage.
InnerShield protection is integrated into the charger to prevent over-current, over-voltage, over-temperature, over-power, and short circuit issues. The charger will ship next month at an undisclosed price and will be available online and in some retail stores such as Frys Electronics.
SOURCE: MyInnergie