InFocus announces new thin LCD displays with big screens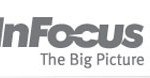 InFocus makes all sorts of display hardware from LCD screens to projectors like the SP8602 I talked about last month. InFocus has now announced a few details about a new line of thin LCDs for businesses.
InFocus offers no specific model numbers, but the new line will include 42-inch, 55-inch, and 65-inch screen sizes. All of the displays will support 1080p video and PC resolution of 1920 x 1200. The large screens will also have a dynamic SplitScreen function to show two full-size images or video sources on one screen.
Connectivity options include HDMI, VGA, S-Video, composite video, component, audio jacks, and a RS232 port. Anti-burn in technology is used to keep the displays looking good for years to come. The price range for the displays will range from $1,399 to $7,499 depending on the size. All of the displays are available now. The screens are said to be thin, but InFocus offers no specifics on how thick the screens are.