Infiniti drops tease ahead of 2014 Paris Auto Show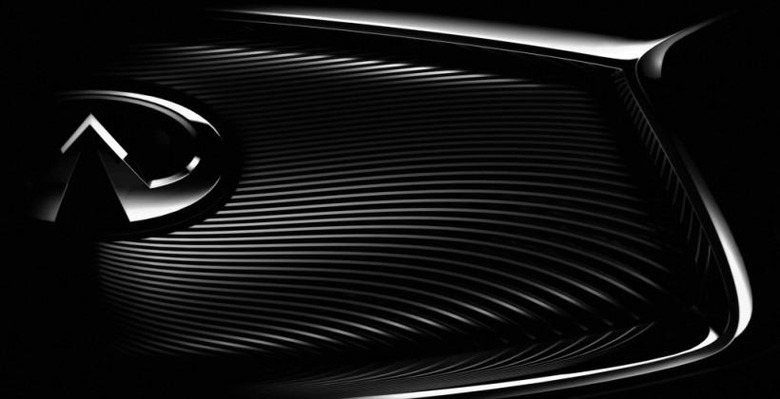 Infiniti has something big planned for the 2014 Paris Auto Show, and in proper form, the auto maker has teased whatever it has in store with few (read: no) details. Joining the tease was a sleek picture featuring the Infiniti emblem and a sloped smooth grille.
The Paris Auto Show will be kicking off in early October, and as part of it Infiniti will be sharing a vision, according to its tease. The full text from the auto maker reads as follows:
"Soon, Infiniti will share a vision — its soul — on a scale not seen before from the company. For now, this. For more — A bientot." The image featured above was also dropped with the teaser text, but as you can see, there's nothing that lets us know what to expect.
Speculation abounds regarding what this big vision is — a concept, perhaps, though nothing official is known at this time. For more automotive news and first rides, visit the SlashGear Cars Hub. For more Infiniti news, be sure to check out the timeline below.
SOURCE: Motor Authority