IndyCar begins using LED panels to show race positions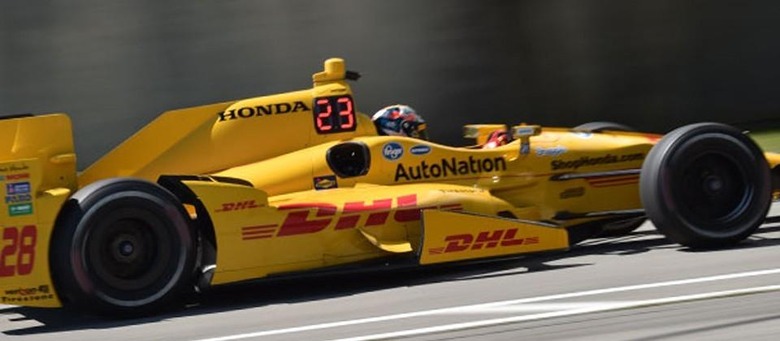 The IndyCar league has debuted a small but important new feature to its race cars that's designed to improve viewers' experience: LED number panels. They're placed on each side of a car, just behind the driver's head, and display that vehicle's race position in real-time. The panels debuted over the weekend at an Ohio race, and are designed to let both viewers at home and at the race keep track of the blazing fast activities rushing past them.
The panels measure 8 inches wide, 7 inches tall, and are only 3 millimeters thick, but there's still concern from racing teams that they'll add weight and wind resistance to the cars. Fortunately every car must now have one, making any disadvantage equal, plus IndyCar has made it a requirement, hoping to improve the league's status as a spectator sport.
While the numbers aren't exactly easy to read when viewing a tight cluster of cars from a wide angle, tests have shown they are clearly visible when looking at close-up shots on a TV screen or in still images.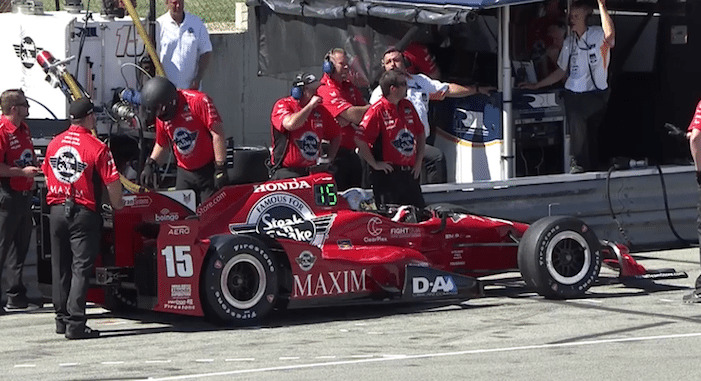 IndyCar is also using the color of the digits to indicate different statuses. Red numbers show their overall position in a race, while green is used when pulling into a pit stop, displaying the duration in seconds. Other colors may be added in the future for additional indications.
SOURCE IndyCar