India; Xiaomi can sell Qualcomm-based devices, OnePlus banned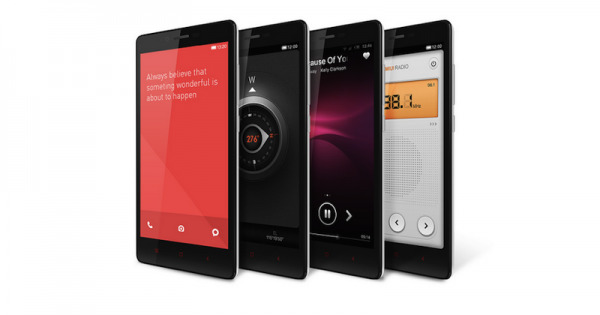 Xiaomi has just caught a break in its sudden legal predicament in India now that the country's High Court has ruled that the Chinese manufacturer can keep on selling its devices but with two caveats. Xiaomi can only sell smartphones in India that are running on Qualcomm's mobile chips and it can only do so until January 8, when a new hearing is scheduled. On the other hand, OnePlus has been banned from selling its one and only device due to a Micromax complaint.
Early this month, Xiaomi faced a ban in India just shortly after it started its entry into the Indian market. The ban was based on a lawsuit brought by Ericsson. Ericsson claims that Xiaomi infringes on a number of its patents and that the Chinese OEM has refused to meet in order to agree to more amicable terms, which in most cases mean paying licensing fees.
While part of the ban still stands, the Indian High Court gave Xiaomi a reprieve. Until the next hearing scheduled next month, Xiaomi can sell its smartphones as long as they are using Qualcomm's chips. Xiaomi's line of devices make use of processors from Qualcomm and MediaTek. Ex-Googler and now Xiaomi VP Hugo Barra took to Facebook to announce the latest development. The Redmi 1S, which uses Qualcomm, will be back on sale starting December 23. The MediaTek-powered Redmi Note, on the other hand, remains under the ban.
Fellow Chinese company OnePlus, unfortunately, just can't catch a break. A developing drama involving the OEM, Cyanogen, Inc., and Indian OEM Micromax has now led to the ban of the OnePlus One in India. The landing of the High Court's judgment is quite a blow to OnePlus, considering it just launched the highly-anticipated OnePlus One in the country via Amazon India. Micromax's complaint is one of trademark, as it was granted exclusive rights to distribute Cyanogen OS, the same operating system that OnePlus One uses. While Cyanogen has promised to continue updating its OS on OnePlus One devices around the world, it said that it will not do so for devices bought in India. That might not be an issue now if OnePlus is barred from selling the smartphone in India at all.
SOURCE: Bloomberg, Hugo Barra, Live Mint